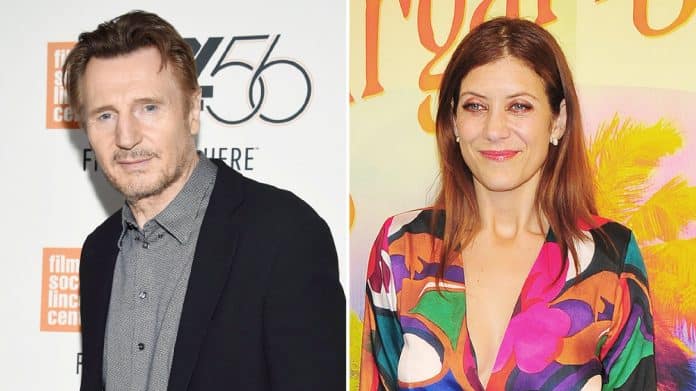 Liam Neeson e Kate Walsh reciteranno insieme nel thriller d'azione indipendente The Honest Thief
Mark Williams, co-creatore della serie Netflix Ozark, dirigerà The Honest Thief da una sceneggiatura di Steve Allrich. Liam Neeson interpreterà un rapinatore di banche che cerca di consegnarsi perché si sta innamorando di una donna – interpretata da Kate Walsh – che lavora in un magazzino dove ha nascosto il suo bottino. Le complicazioni arrivano quando il suo caso viene consegnato a un agente dell'FBI corrotto.
Liam Neeson apparirà in Widows, diretto da Steve McQueen e The Ballad of Buster Scruggs, dei fratelli Coen. Ha recitato all'inizio di quest'anno nel thriller The Commuter, che ha incassato 120 milioni di dollari al box office mondiale e ha avuto un ruolo da protagonista in Mark Felt: The Man Who Brought Down the White House.
Kate Walsh, invece, è apparsa nella serie Netflix 13 Reasons Why, e ha ritratto la Dottoressa Addison Montgomery in Grey's Anatomy e Private Practice.
Mark Williams sta anche producendo il film insieme a Tai Duncan, Stephen Emery, Mark Holder, Ryan R. Johnson e Myles Nestel. La notizia è stata segnalata per la prima volta da Deadline Hollywood.
E TU COSA NE PENSI? LASCIA IL TUO COMMENTO
Iscriviti alla nostra newsletter
Ricevi novità, recensioni e news su Film, Serie TV e Fiction. Inoltre puoi partecipare alle nostre iniziative e vincere tanti premi