Venezia 79 – tra i vincitori anche Luca Guadagnino. Leone d'Oro per All the Beauty and the Bloodshed
Ecco l'elenco dei vincitori del Festival di Venezia 2022. Tra i nomi anche il nostrano Luca Guadagnino per Bones And All.
Dopo quasi due settimane di lussureggianti red carpet e standing ovation, la 79. Mostra del Cinema di Venezia si conclude nella Sala Grande del Palazzo del Cinema del Lido. Julianne Moore presiede la giuria del festival insieme ai suoi colleghi giudici e colleghi d'élite Mariano Cohn, Leonardo di Costanzo, Audrey Diwan, Leila Hatami, Kazuo Ishiguro e Rodrigo Sorogoyen.
Fondata nel 1932, la Mostra del Cinema di Venezia è la più antica kermesse con annessi premi cinematografici ed è considerata tra i festival cinematografici internazionali più apprezzati e seguiti al mondo. Il Leone d'Oro è dunque uno dei premi cinematografici più ambiti per una pellicola. L'anno scorso il premio principale è stato assegnato al bruciante dramma sull'aborto di Audrey Diwan La scelta di Anne – L'Événement. Quest'anno la giuria ha deciso di premiare All the Beauty and the Bloodshed della statunitense Laura Poitras. Il docu-film esplora la vita della fotografa Nan Goldin e ne rivela la lotta contro la famiglia Sackler, ritenuta responsabile dell'epidemia di oppioidi negli Stati Uniti.
Quest'anno trai premiati figura anche Luca Guadagnino (Chiamami col tuo nome), Leone d'Argento per la migliore regia con Bones and All, mentre alla giovane attrice emergente Taylor Russell è andato il Premio Marcello Mastroianni. Il premio alla migliore sceneggiatura è andato all'applaudito The Banshees of Inisherin di Martin McDonagh, di cui ne è stato premiato anche il protagonista Colin Farrell. La Coppa Volpi alla migliore attrice è andata alla sempre impeccabile Cate Blanchett per la sua interpretazione in Tár.
Venezia 79: la lista dei vincitori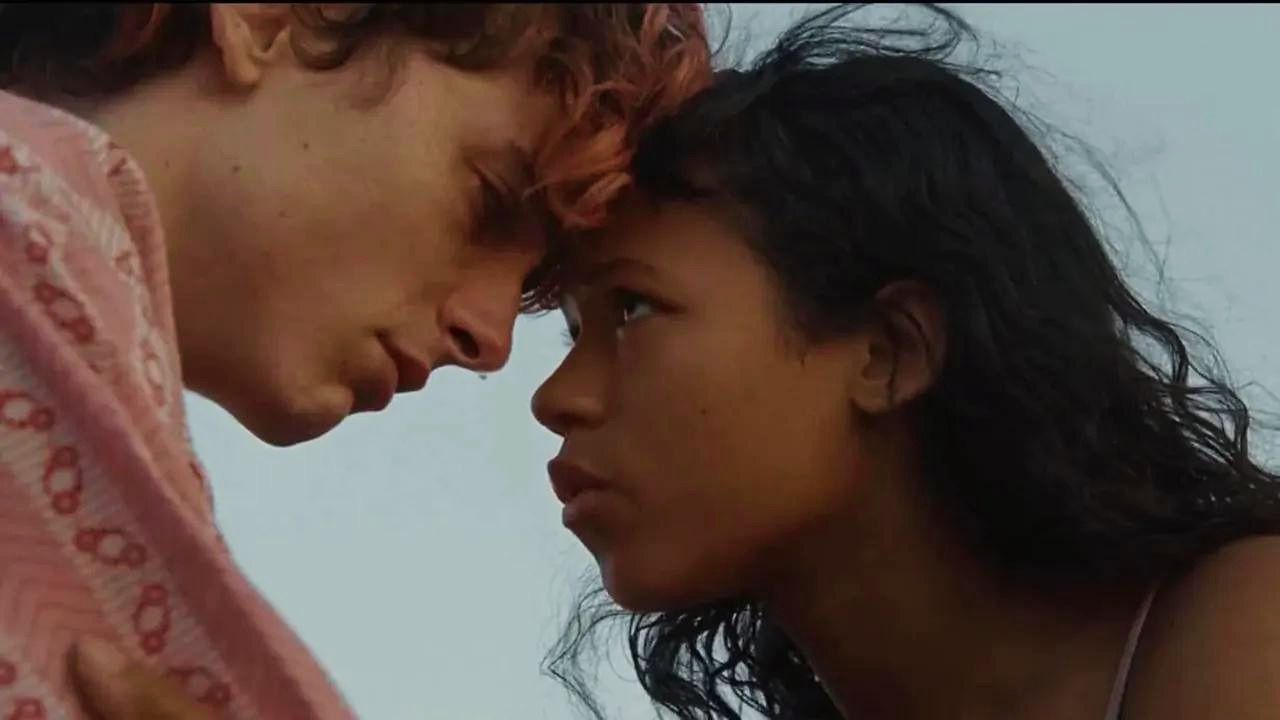 COMPETITION
Golden Lion for Best Film: All the Beauty and the Bloodshed, Laura Poitras
Grand Jury Prize: Saint Omer, Alice Diop
Silver Lion for Best Director: Bones and All, Luca Guadagnino
Special Jury Prize: No Bears, Jafar Panahi
Best Screenplay: The Banshees of Inisherin, Martin McDonagh
Volpi Cup for Best Actress: Tár, Cate Blanchett
Volpi Cup for Best Actor: The Banshees of Inisherin, Colin Farrell
Marcello Mastroianni Award for Best Young Actor: Bones and All, Taylor Russell
ORIZZONTI
Best Film: World War III, Houman Seyyedi
Best Director: Vera, Tizza Covi e Rainer Frimmel
Special Jury Prize: Bread and Salt, Damian Kocur
Best Actress: Vera, Vera Gemma
Best Actor: World War III, Mohsen Tanabandeh
Best Screenplay: Blanquita, Fernando Guzzoni
Best Short Film: Snow in September, Lkhagvadulam Purev-Ochir
LION OF THE FUTURE
Luigi de Laurentiis Award for Best Debut Feature: Saint Omer, Alice Diop
ORIZZONTI EXTRA
Audience Award: Nezouh, Soudade Kaadan
VENICE CLASSICS
Best Documentary of Cinema: Fragments of Paradise, K.D. Davison
Best Restored Film: Branded to Kill, Seijun Suzuki
VENICE IMMERSIVE
Best Immersive Experience: The Man Who Couldn't Leave, Chen Singing
Grand Jury Prize: From the Main Square, Pedro Harres
Special Jury Prize: Eggscape, German Heller
VENICE DAYS
Cinema of the Future Award: The Maiden, Graham Foy
Director's Award: Wolf and Dog, Cláudia Varejão
People's Choice Award: Blue Jean, Georgia Oakley
SETTIMANA DELLA CRITICA
Grand Prize: Eismayer, David Wagner
Special Mention: Anhell69, Theo Montoya
Audience Award: Margini, Niccolò Falsetti
Verona Film Club Award: Anhell69, Theo Montoya
Mario Serandrei – Hotel Saturnia Award for Best Technical Contribution: Anhell69, Theo Montoya
Best Short Film: Puiet, Lorenzo Fabbro and Bronte Stahl
Best Director (Short Film): Albertine Where Are You?, Maria Guidone
Best Technical Contribution (Short Film): Reginetta, Federico Russotto