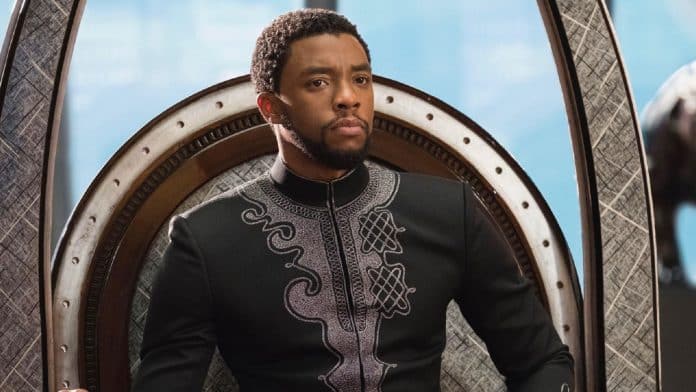 Nonostante Black Panther abbia vinto due Grammy Awards, i fan sono comunque furiosi del mancato riconoscimento alla colonna sonora del cinecomic
Black Panther ha ottenuto ben otto nomination ai Grammy Awards di quest'anno, per la sua colonna sonora composta dall'artista hip-hop Kendrick Lamar. Anche se alla fine il cinecomic si è postato a casa due premi – Miglior colonna sonora di un film e Miglior interpretazione rap – la colonna sonora non ha avuto la meglio nelle altre sei categorie, inclusa quella per il Miglior album dell'anno.
Poco dopo che Golden Hour di Kacey Musgraves è stato eletto Miglior album dell'anno, i fan del cinecomic si sono rivoltati immediatamente sui social, rivelando le loro opinioni, e affermando che la colonna sonora del film di Ryan Coogler meritava di vincere.
Black Panther: The Album ha debuttato in vetta alla Billboard 200. Proprio durante ka sua massima popolarità, la soundtrack aveva otto canzoni nella Billboard Hot 100, incluso il brano di Kendrick Lamar e SZA nominato al Grammy, All the Stars.
Ecco alcune reazioni:
BLACK PANTHER SHOULDVE WON PERIOD pic.twitter.com/6FpzASGsgZ

— Mariii (@Flawws) 11 febbraio 2019
I feel bad for The Black Panther Soundtrack. They put together a really dope album and "All The Stars" wins the Grammy & Academy Award any other year there isn't a A STAR IS BORN remake and monster like "Shallow".

— Sam Spade (@MrJustinPowell) 11 febbraio 2019
You can justify a Post Malone W. You can't prove to me how Kacey gets that award. That was Black Panther's grammy they stole.

I would have loved to see Cardi take it too

— I Talk Music & Music Accessories (@Its_Tribblez) 11 febbraio 2019
Black Panther's soundtrack not winning a Grammy is a scam

— baldie 🐝 (@angel_gxt) 11 febbraio 2019
Absolutely right. I stupidly assumed that it would win because it was supposed to. It was the perfect ending to Black Panther. The judging committee should be ashamed. They know Mac Miller should've got that Grammy as well.

— 💜🐘♈ravenbabe321♈🐘💜 (@ravenbabe321) 11 febbraio 2019
Can someone from the @RecordingAcad explain how Black Panther didn't win with all those amazing artists? Everyone got to eat except @kendricklamar apparently. Congrats on the #BestRapPerformance, though you deserved more.

— DevinGuempel (@DevinGuempel) 11 febbraio 2019
@RecordingAcad WHY DID BLACK PANTHER NOT WIN AOTY? WTF DOES KENDRICK LAMAR GOTTA DO TO WIN THAT AWARD pic.twitter.com/H9D9EmMFKt

— 💜💜💜 (@rninsyoongis) 11 febbraio 2019
Iscriviti alla nostra newsletter
Ricevi novità, recensioni e news su Film, Serie TV e Fiction. Inoltre puoi partecipare alle nostre iniziative e vincere tanti premi