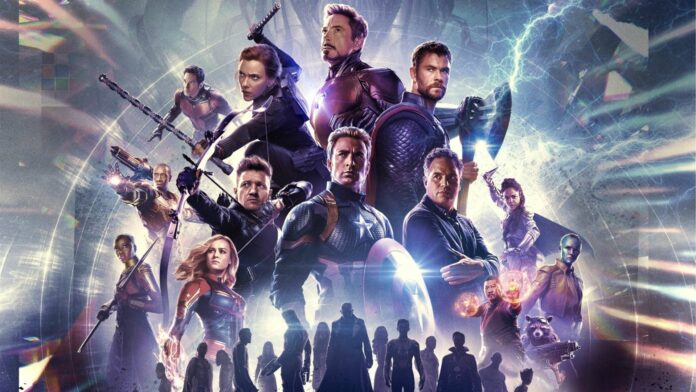 Marvel da record quest'anno ai Saturn Awards! Ecco i vincitori di questa edizione
Avenger: Endgame era da record quest'anno, con 14 nomination. Il blockbuster dell'anno si porta a casa ben 6 premi dai Saturn Awards; Robert Downey Jr. vince come Miglior attore protagonista, mentre Josh Brolin come Miglior attore non protagonista. A Jamie Lee Curtis va invece il premio come Miglior attrice protagonista per la sua performance in Halloween. Jordan Peele vince come miglior regista per l'horror Noi.
Successo anche per l'ultimo titolo dedicato a Spider-Man, Tom Holland infatti vince come miglior giovane attore, mentre Zendaya come miglior attrice non protagonista.Tra i vincitori anche Ready Player One di Spielberg, mentre nella sezione horror vince A Quiet Place. Il premio come Miglior film Fantasy va a Toy Story 4, mentre Mission: Impossible – Fallout vince come Miglior film d'azione. Premiato anche Bad Times at The El Royale.
I Saturn Awards sono i premi assegnati ogni anno dai membri dell'Academy of Science Fiction, Fantasy & Horror Films alle migliori opere di fantascienza, fantasy e horror.
Ecco i vincitori dei Saturn Awards, nella sezione Cinema:
BEST COMIC-TO-MOTION PICTURE RELEASE
Avengers: Endgame (Walt Disney Studios)
BEST SCIENCE FICTION FILM RELEASE
Ready Player One (Warner Bros.)
BEST FANTASY FILM RELEASE
Toy Story 4 (Pixar Animation/Walt Disney)
BEST HORROR FILM RELEASE
A Quiet Place (Paramount)
BEST ACTION / ADVENTURE FILM RELEASE
Mission: Impossible – Fallout (Paramount)
BEST THRILLER FILM RELEASE
Bad Times at The El Royale (20th Century Fox)
BEST ANIMATED FILM RELEASE
Spider-Man: Into the Spider-Verse (Sony Pictures)
BEST INDEPENDENT FILM RELEASE
Mandy (RLJ Entertainment)
BEST INTERNATIONAL FILM RELEASE
Burning (Well Go USA)
BEST ACTOR IN A FILM
Robert Downey Jr. Avengers: Endgame (Marvel/Walt Disney)
BEST ACTRESS IN A FILM
Jamie Lee Curtis – Halloween (Universal)
BEST SUPPORTING ACTOR IN A FILM
Josh Brolin – Avengers: Infinity War (Marvel/Walt Disney)
BEST SUPPORTING ACTRESS IN A FILM
Zendaya – Spider-Man: Far From Home (Marvel/Sony Studios)
BEST PERFORMANCE BY A YOUNGER ACTOR
Tom Holland – Spider-Man: Far From Home (Marvel/Sony Pictures)
BEST FILM DIRECTOR
Jordan Peele, Us – Noi (Universal Pictures)
BEST FILM SCREENPLAY
Bryan Woods, Scott Beck, John Krasinski – A Quiet Place
(Paramount)
BEST FILM PRODUCTION DESIGN
Charles Wood Avengers: Endgame (Marvel/Walt Disney)
BEST FILM EDITING
Jeffrey Ford, Matthew Schmidt – Avengers: Endgame
(Marvel/Walt Disney)
BEST FILM MUSIC
Marc Shaiman – Mary Poppins Returns (Walt Disney)
BEST FILM COSTUME
Michael Wilkinson – Aladdin (Walt Disney)
BEST FILM MAKE-UP
John Blake, Brian Sipe – Avengers: Endgame
(Marvel/Walt Disney)
BEST FILM SPECIAL/VISUAL EFFECTS
Avengers: Endgame (Marvel/Walt Disney)
Iscriviti alla nostra newsletter
Ricevi novità, recensioni e news su Film, Serie TV e Fiction. Inoltre puoi partecipare alle nostre iniziative e vincere tanti premi