The Batman: la nuova foto con l'Enigmista di Paul Dano
The Batman arriverà nei cinema il 4 marzo 2022.
The Batman è l'attesa pellicola diretta d Matt Reeves con protagonista Robert Pattinson
Continuano le anteprime a tema The Batman, in vista dell'arrivo del nuovo trailer ufficiale, atteso per questo weekend in concomitanza con il DC FanDome, l'evento gratuito dedicato alle novità del mondo DC Universe. Dopo aver "visto" il teaser trailer – in cui abbiamo sentito la voce del Batman di Robert Pattinson – e dopo aver visto una bella veduta di Gotham City al tramonto, ecco spuntare una nuova immagine, questa volta tutta dedicata all'Enigmista di Paul Dano. Insieme alla foto dell'Enigmista è stato rilasciato anche un nuovo poster per l'iconico eroe di casa DC, potete vedere entrambi i lavori qui sotto: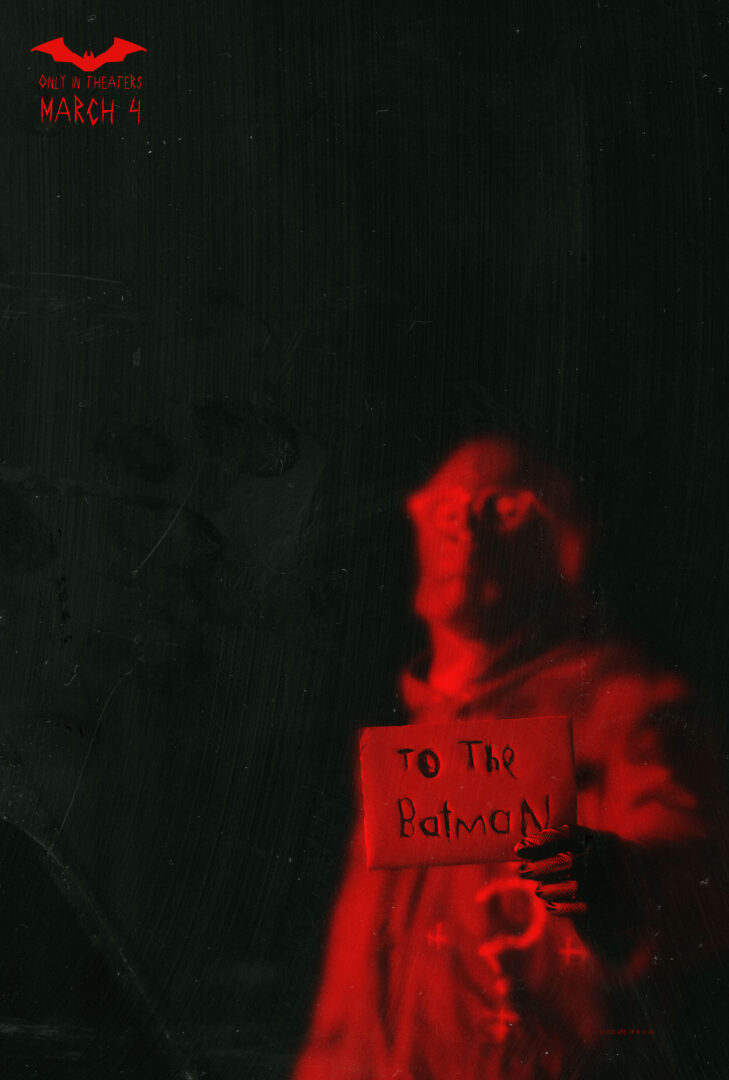 In anticipation of the new trailer for #TheBatman during DC FanDome tomorrow, check out posters for Batman and Riddler. Tune in to #DCFanDome here: https://t.co/dxelpPvLtd pic.twitter.com/xN99HV2iaZ

— The Batman (@TheBatman) October 15, 2021
Interpretato da Robert Pattinson, il Batman di Matt Reeves sarà un eroe molto diverso rispetto a quello che siamo abituati a vedere. Il film racconterà dei suoi primi anni come detective e vigilante di una Gotham City sempre più dark. Nel cast stellare troviamo: Zoe Kravitz (Catwoman), Paul Dano (Enigmista), Jeffrey Wright (Commissario James Gordon), John Turturro (Carmine Falcone), Peter Sarsgaard (Gil Colson), Jayme Lawson (Bella Reál),  Andy Serkis (Alfred Pennyworth) e Colin Farrell (Pinguino). The Batman arriverà nei cinema il 4 marzo 2022.