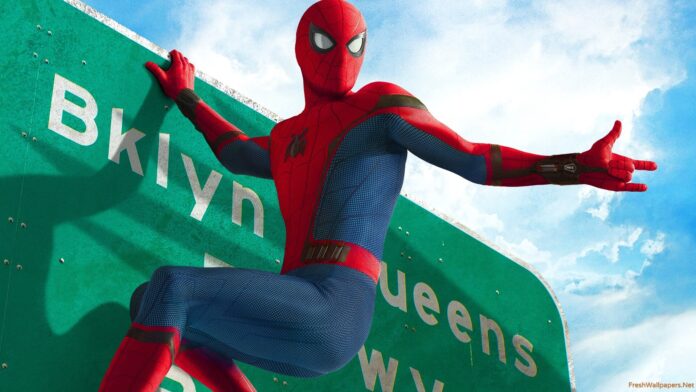 Il film Spider-Man: Far From Home è stato già visto dai critici stranieri. Ecco il loro parere a riguardo della pellicola con Tom Holland protagonista
Spider-Man: Far From Home arriverà nelle sale cinematografiche italiane solo il 10 luglio, ma negli Stati Uniti i critici hanno già avuto la possibilità di vedere la pellicola. E le reazioni sono state entusiaste, a tal punto da scomodare paragoni con pellicole sull'Uomo Ragno fino ad ora ritenute sacre. Ma andiamo a vedere nel dettaglio cosa è stato detto.
#SpiderMan #FarFromHome is an absolute home run. It's SO much fun. It's huge in itself and for the future of the MCU in the most surprising ways. Tom Holland, Jake Gyllenhaal, just a lethal, awesome combo!!

I cannot wait to see this movie again. And again. pic.twitter.com/0hYJvKkdjN

— Brandon Davis (@BrandonDavisBD) June 19, 2019
"Si tratta di un assoluto fuori campo. Un film così divertente e grandioso per il futuro del Marvel Cinematic Universe, sviluppato in maniera totalmente sorprendente. Tom Holland e Jake Gyllenhaal sono una combo perfetta".
I've been reading Spider-Man comics non-stop since 1995, so I always breath a massive sigh of relief when his movies are good. I haven't decided if Far From Home is better than Spider-Verse yet, but it's certainly the best live action outing. #SpiderManFarFromHome pic.twitter.com/nqI4W5TKqx

— Sean Keane (@SpectacularSean) June 19, 2019
"Non saprei dire se Far From Home è meglio di Spider-Man: Un Nuovo Universo, ma è di certo il migliore live action uscito in sala". 
#FarFromHome is by far my favorite #spiderman movie. Warning, you'll have to watch at least twice. @SpiderManMovie pic.twitter.com/Rmuod07ytF

— Heather Catlin (@HeatherCatlin) June 19, 2019
"Far From Home è di gran lunga il mio film di Spiderman preferito. Vi avverto: dovrete guardarlo almeno due volte". 
#FarFromHome: My jaw dropped. And then dropped again. It's a paradigm shift.

— Preeti Chhibber (@runwithskizzers) June 19, 2019
"Mi è caduta la mascella. E poi ancora. E ancora un'altra volta".
FAR FROM HOME has dethroned Sam Raimi's Spider-Man 2 & is now favorite Spider-Man film.

What's insane is that I can't even tell u why I'm so in love with this film because it would be a spoiler.

Gyllenhaal is incredible. Holland re-confirms as the best Spidey to date. Amazing. pic.twitter.com/pbynxYIEyQ

— Kevin McCarthy (@KevinMcCarthyTV) June 19, 2019
"Far From Home ha detronizzato Spider-Man 2 di Sam Raimi ed è ora il mio film preferito sull'Uomo Ragno. Gyllenhaal è incredibile, mentre Tom Holland si conferma come il miglior Spidey".
I saw Spider-Man: Far From Home last night – it's pretty much the perfect Avengers: Endgame epilogue – reminding us that the MCU goes on in a joyous, emotionally fulfilling ride. #SpiderManFarFromHome

— Sean Keane (@SpectacularSean) June 19, 2019
"Si tratta del migliore epilogo possibile per Avengers: Endgame, e ci ricorda che il Marvel Cinematic Universe va verso una gioiosa, emozionante e soddisfacente strada".
Insomma, c'è tanto entusiasmo, e l'hype tra i fan non può far altro che aumentare.
E TU COSA NE PENSI? LASCIA IL TUO COMMENTO
Iscriviti alla nostra newsletter
Ricevi novità, recensioni e news su Film, Serie TV e Fiction. Inoltre puoi partecipare alle nostre iniziative e vincere tanti premi