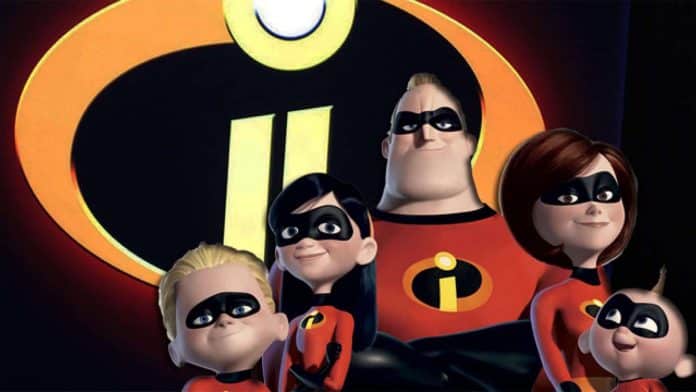 Gli Annie Awards sono arrivati alla 46esima edizione e le nuove nomination vedono un'enorme presenza della Casa di Topolino
Gli Incredibili 2 di Pixar e Walt Disney Animation Studios e Ralph Spacca Internet hanno ricevuto numerose nominaton agli Annie Awards 2018, mentre la vibrante meraviglia visiva di Sony Spider-Man: Un nuovo universo si pone al centro della competizione.
Gli Incredibili 2, Ralph Spacca Internet e Spider-Man: Un nuovo universo competono agli Annie Awards 2018 per il primo premio nella categoria Best Animated Feature insieme a Early Man e L'isola dei cani.  Il Winsor McCay Award sarà inoltre conteso da 3 personalità: il regista, l'animatore e l'art director premio Oscar Ralph Eggleston; Frank Braxton (postumo), il primo animatore afro-americano; e dalla direttrice del casting, direttrice vocale e doppiatrice Andrea Romano. L'anno scorso, il film Pixar Coco ha trionfato agli Annie Awards. La pellicola a tema "Il giorno dei morti" ha vinto in 11 su 13 categorie in cui era stato nominato, tra cui Best Animated Feature. Il premio June Foray sarà assegnato postumo all'animatore veterano Adam Burke per il suo impatto significativo e benevolo sulla comunità dell'animazione.
Ton Roosendaal, sviluppatore di software olandese e produttore cinematografico, accetterà l'Ub Iwerks Award per il software di animazione Blender Open Source; e un certificato di merito sarà presentato al volontario ASIFA Jason Jones.
Ecco l'elenco completo delle nomination agli Annie Awards 2018
Best Animated Feature
Early Man
Aardman Animations
Incredibles 2
Pixar Animation Studios
Isle Of Dogs
Fox Searchlight Pictures / Indian Paintbrush / American Empirical Pictures
Ralph Breaks The Internet
Walt Disney Animation Studios
Spider-Man: Into the Spider-Verse
Sony Pictures Animation
Best Animated Independent Feature
Ce Magnifique Gâteau!
Beast Animation, Vivement Lundi !, Pedri Animation
MFKZ
Ankama / Studio 4ºC
Mirai
Studio Chizu
Ruben Brandt, Collector
Hungarian National Film Fund
Tito and the Birds
Bits Productions, Split Studio
Best Animated Special Production
Back to the Moon
Google Spotlight Stories, Google Doodles, Nexus Studios
Mary Poppins Returns
Walt Disney Studios
The Emperor's Newest Clothes
HBO / Starburns Industries
The Highway Rat
Magic Light Pictures
Best Animated Short Subject
Grandpa Walrus
Caïmans Productions
Lost & Found
Wabi Sabi Studios
SOLAR WALK
Nørlum
Untravel
Production: Film House Baš Čelik, Serbia Co- production: BFilm, Bratislava / Your Dreams Factory, Bratislava
Weekends
past lives productions
Best Virtual Reality Production
Age of Sail
Google Spotlight Stories, Broad Reach Pictures
Battlescar
AtlasV
Crow: The Legend
Baobab Studios
Mind Palace
Filmakademie Baden-Württemberg GmbH
Moss
Polyarc
Best Animated Television/Broadcast Commercial
Goldfish at the Fair
Stoopid Buddy Stoodios
Greenpeace 'There's a Rang-Tan In My Bedroom'
Passion Animation Studios
Grinch / 40 / Olympics Spot
Illumination
JD.com, 'Joy and Heron'
Passion Pictures
The Fearless Are Here
Nexus Studios
Best Animated Television/Broadcast Production For Preschool Children
Ask the StoryBots
Episode: How Do Computers Work?
JibJab Bros. Studios for Netflix
Dinotrux: Supercharged
Episode: Crabcavator
DreamWorks Animation Television
Hey Duggee
Episode: The Singing Badge
Studio AKA
PJ Masks
Episode: Wacky Floats
Frog Box Entertainment One
Tumble Leaf
Episode: Moonlight Mermaid/Hedge's Hatchlings
Amazon Studios and Bix Pix Entertainment
Best Animated Television/Broadcast Production For Children
Hilda
Episode: Chapter 1: The Hidden People
Hilda Productions Limited, a Silvergate Media Company, Netflix Inc. and Mercury Filmworks
Kung Fu Panda: The Paws of Destiny
Episode: Enter the Dragon Master
DreamWorks Animation Television
Little Big Awesome
Episode: Puppy Shower
Amazon Studios
Rise of the Teenage Mutant Ninja Turtles
Episode: Mystic Mayhem
Nickelodeon Animation Studio
Tales of Arcadia: Trollhunters
Episode: The Eternal Knight Pt. 2
DreamWorks Animation Television
Big Mouth
Episode: The Planned Parenthood Show
Netflix
Bob's Burgers
Episode: The Bleakening, Parts 1 and 2
20th Century FOX Television/Bento Box Entertainment
BoJack Horseman
Episode: The Dog Days are Over
Tornante Productions, LLC for Netflix
Human Kind Of
Episode: Desperately Seeking Social Skills
Cartuna, Facebook Watch
The Venture Bros.
Episode: The Saphrax Protocol
Adult Swim / Titmouse, Inc.
Best Student Film
A Blink of An Eye
Kiana Naghshineh
Best Friend
Nicholas OLIVIERI, Yi SHEN, Juliana DE LUCCA, Varun NAIR, David FELIU
FACING IT
Sam Gainsborough
Hors Piste
Léo BRUNEL, Loris CAVALIER, Camille JALABERT, Oscar MALLET
Sister
Siqi Song
Animated Effects in an Animated Television/Broadcast Production
DreamWorks Theatre Presents Kung Fu Panda
DreamWorks Animation
FX Artist: Zach Glynn
FX Artist: Chyuan Huang FX Artist: Michael Losure FX Artist: K.C. Ong
FX Artist: Alex Timchenko
Rise of the Teenage Mutant Ninja Turtles
Episode: Mystic Mayhem
Nickelodeon Animation Studio
FX Animator: Jeffrey Lai
SuperMansion
Episode: Debbie Does Devizo
Stoopid Buddy Stoodios
VFX Supervisor: Mike Spitzmiller VFX Lead Artist: Steve Gallant VFX Artist: Iain Collins
VFX Artist: Daniel Craven
VFX Artist: Lynda Rollins
Tales of Arcadia: Trollhunters
Episode: The Eternal Knight Pt. 2
DreamWorks Animation Television
Visual Effects Supervisor: David M.V. Jones
Overseas FX Supervisor: Vincent Chou
Overseas Lead FX Artist: Clare Yang
Watership Down
Episode: The Journey
42 / Biscuit Entertainment with Netflix
VFX Supervisor: Philip Child
CG Supervisor: Nilesh Sardesai
Animated Effects in an Animated Feature Production
Early Man
Aardman Animations
VFX Supervisor: Howard Jones
Director of Photography: Dave Alex Riddett
Head of 3D: Grant Hewlett
Crowd Lead: Pat Andrew
3D Artist: Elena Vitanza Chiarani
Hotel Transylvania 3: Summer Vacation
Sony Pictures Animation
FX Supervisor: Patrick Witting
FX Lead: Kiel Gnebba
FX Animator : Spencer Lueders
FX Animator: Joe Pepper
FX Animator: Sam Rickles
Incredibles 2
Pixar Animation Studios
Effects Sequence Lead: Greg Gladstone
Effects Artist: Tolga Göktekin Effects Artist: Jason Johnston Effects Artist: Eric Lacroix
Effects Sequence Lead: Krzysztof Rost
Next Gen
Baozou with Alibaba Pictures Inc. in association with Tangent Animation for Netflix
Visual Effects Lead: So Ishigaki
Senior Visual Effects Lead: Graham Wiebe
Ralph Breaks The Internet
Walt Disney Animation Studios
Head of Effects Animation: Cesar Velazquez
Effects Lead: Marie Tollec
Effects Lead: Alexander Moaveni Effects Lead: Peter DeMund Foundation Effects Lead: Ian J. Coony
Character Animation in an Animated Television / Broadcast Production
Age of Sail
Episode: n/a
Google Spotlight Stories, Broad Reach Pictures
Character Animator: Sikand Srinivas
Character: All
Back to the Moon
Episode: n/a
Google Spotlight Stories, Google Doodles, Nexus Studios
Lead Animator: Lucas Vigroux Character: All
Hilda
Episode: (Various Episodes)
Hilda Productions Limited, a Silvergate Media Company, Netflix Inc. and Mercury Filmworks
Character Animator: Scott Lewis Character: The King, Hilda, Arfur
Rapunzel's Tangled Adventure
Episode: King Pascal
Walt Disney Television Animation
Character Animator: Juliane Martin
Character: Eugene, Rapunzel, Cassandra
Tumble Leaf
Episode: Maple's Sand Stand/Fig's New Clothes
Amazon Studios and Bix Pix Entertainment
Character Animator: Dan MacKenzie
Character: Multiple
Character Animation in an Animated Feature Production
Early Man
Aardman Animations
Lead Character Animator: Laurie Sitzia Character: Goona, Dug, Chief Bobnar, the Tribe, the rabbit and Lord Nooth
Incredibles 2
Pixar Animation Studio
Animator: Lance Fite Character: All Characters
Isle of Dogs
Fox Searchlight Pictures / Indian Paintbrush / American Empirical Pictures
Lead Animator: Jason Stalman Character: Chief and Nutmeg
Ralph Breaks The Internet
Walt Disney Animation Studios
Animator: Vitor Vilela Character: Wreck-It Ralph, Fix-It Felix, Double Dan, Vanellope Von Schweetz, Ralphzilla, Yesss, Root Beer Tapper Patrons, Pancake Bunny, Milkshake Kitty, Baby Mo, Mo's Mom
Spider-Man: Into the Spider-Verse
Sony Pictures Animation
Animator: David Han Character: Multiple
Character Animation in a Live Action Production
Avengers: Infinity War
Marvel
Animation Supervisor: Paul Story Animation Supervisor: Sidney Kombo- Kintombo
Lead Facial Motion Editor: Eteuati Tema Facial Motion Editor: Jacob Luamanuvae- Su'a
Lead Modeller: Sam Sharplin
Christopher Robin
Walt Disney Pictures
Animation Supervisor: Arslan Elver Animation Supervisor: Laurent Laban Lead Animator: Kayn Garcia Modeller: Claire Blustin
Rigger: Marc-André Coulombe
Mary Poppins Returns
Walt Disney Pictures
Chris Sauve: Chris Sauve James Baxter: James Baxter Sandro Cleuzo: Sandro Cleuzo
Paddington 2
StudioCanal, Heyday Films, Marmalade Films Ltd
Animation Director: Pablo Grillo Animation Supervisor: Laurent Laban Animation Supervisor: Kyle Dunlevy Lead Animator: Stuart Ellis
Lead Animator: Liam Russell
The Nutcracker and the Four Realms
Walt Disney Studios
Animation Supervisor: Richard Oey Animation Lead: Adrien Annesley Animation Lead: Allison Orr
Key Animation Artist: Wei Liang Yap
Key Animation Artist: Shan Hao
Character Animation in a Video Game
God of War
Santa Monica Studio
Lead Animator: Erica Pinto Character: All characters in cinematics
Lead Animator: Mehdi Yssef Character: All characters in gameplay
Lead Animator: Bruno Velazquez Character: All characters
GRIS
Nomada Studio
Lead Animator: Adrian Miguel Character: Gris (Cinematics and In-Game)
Lead Animator: Adrian Garcia Character: Gris (Cinematics)
Lead Animator: Adrian Miguel Character: Sombra
Marvel's Spider-Man
Insomniac Games
Lead Animator: Bobby Coddington
Character: Spider-Man
Moss
Polyarc
Lead Animator: Richard Lico Character: Quill
Shadow of The Tomb Raider
Square Enix
Lead Animator: David Hubert Character: All cinematic characters
Character Animator: Jacob Gardner Character: All cinematic characters Character Animator: Giovanni Spinelli Character: All cinematic characters
Character Animator: Marco Foglia Character: All cinematic characters
Character Animator: Jean-Philippe Chaurette
Character: All gameplay characters
Character Design in an Animated Television / Broadcast Production
Age of Sail
Episode: n/a
Google Spotlight Stories, Broad Reach Pictures
Character Designer: Bruno Mangyoku
Character: various characters
Niko and the Sword of Light
Episode: The Forest of Fangs
Amazon Studios
Character Designer: Jim Bryson Character: Niko, Lyra, Nar Est, Breadtroll, Cutie Pootie, Combo Plate Vendor, Windcrag
Rapunzel's Tangled Adventure
Episode: Freebird
Walt Disney Television Animation
Character Designer: Amanda Jolly Character: Rapunzel Bird, Cassandra Bird, Father Parrot, Special Birds
The Adventures of Rocky and Bullwinkle
Episode: The Stink of Fear: Chapter One
DreamWorks Animation Television
Art Director: Chris Mitchell
Character: Rocky, Bullwinkle, Fearless Leader, Boris, Natasha, Director Peachfuzz
The Adventures of Rocky and Bullwinkle
Episode: The Stink of Fear: Chapter One
DreamWorks Animation Television
Character Designer: Keiko Murayama
Character: Baby Natasha, Baby Boris, Grandwinkle, Mayor Grundstrom, Boris' Gang, Gang
Character Design in an Animated Feature Production
Incredibles 2
Pixar Animation Studios
Character Art Director: Matt Nolte
Character: All Characters
Mary Poppins Returns
Walt Disney Studios
Lead Character Designer: James Woods
Character: Animated Cast
Next Gen
Baozou with Alibaba Pictures Inc. in association with Tangent Animation for Netflix
Character Designer: Marceline Tanguay
Character: Multiple
Ralph Breaks The Internet
Walt Disney Animation Studios
Art Director – Characters: Ami Thompson Character: Wreck-It Ralph, Vanellope Von Schweetz, Yesss, Maybe, Shank, Spamley, Gord, The eboy, ebay Elaine, Netuser, Netizens, Internet Troll, Slaughter Race Crew, Disney Princesses, Ralphzilla, Jimmy, Tiffany, Baby Calhoun, Pancake Bunny, Milkshake Kitty, KnowsMo
Spider-Man: Into the Spider-Verse
Sony Pictures Animation
Shiyoon Kim : Shiyoon Kim Character: Uncle Aaron, Rio, Peter, Miles, King Pin, Gwen, Aunt May, Goblin, Jefferson
Directing in an Animated Television / Broadcast Production
Ask the StoryBots
Episode: What Is Electricity?
JibJab Bros. Studios for Netflix
Director: Evan Spiridellis
Disney Mickey Mouse
Episode: Feed the Birds Disney Television Animation
Director: Eddie Trigueros
Niko and the Sword of Light
Episode: The Thorn of Contention
Amazon Studios
Director: Sung Jin Ahn
SuperMansion
Episode: Sympathy For Black Saturn
Stoopid Buddy Stoodios
Director: Nick Simotas
Tales of Arcadia: 3Below
Episode: Terra Incognita Part One
DreamWorks Animation Television
Director: Guillermo del Toro
Director: Rodrigo Blaas
Directing in an Animated Feature Production
Early Man
Aardman Animations
Director: Nick Park
Hotel Transylvania 3: Summer Vacation
Sony Pictures Animation
Director: Genndy Tartakovsky
Incredibles 2
Pixar Animation Studios
Director: Brad Bird
Ralph Breaks The Internet
Walt Disney Animation Studios
Director: Rich Moore
Director: Phil Johnston
Spider-Man: Into the Spider-Verse
Sony Pictures Animation
Director: Bob Persichetti Director: Rodney Rothman Director: Peter Ramsey
Music in an Animated Television / Broadcast Production
Back to the Moon
Episode: n/a
Google Spotlight Stories, Google Doodles, Nexus Studios
Composer: Mathieu Alvado
Disney Mickey Mouse
Episode: Springtime
Disney Television Animation
Composer: Christopher Willis
Elena of Avalor
Episode: Song of the Sirenas
Disney Television Animation
Composer: Tony Morales
Composer/Lyricist: John Kavanaugh
Lyricist: Craig Gerber
Lyricist: Silvia Olivas
Lyricist: Rachel Ruderman
Tangled: The Series
Episode: Secret of the Sun Drop
Walt Disney Television Animation
Composer: Alan Menken
Lyricist: Glenn Slater
Composer: Kevin Kliesch
The Tom and Jerry Show
Episode: Kitten Grifters
Warner Bros. Animation
Composer: Vivek Maddala
Music in an Animated Feature Production
Dr. Seuss' The Grinch
Illumination
Composer: Danny Elfman
Lyricist: Tyler, The Creator
Early Man
Aardman Animations
Composer/Lyricist: Harry Gregson-Williams
Composer/Lyricist: Tom Howe
Composer: Harry Gregson-Williams
Composer: Tom Howe
Incredibles 2
Pixar Animation Studios
Composer: Michael Giacchino
Ralph Breaks The Internet
Walt Disney Animation Studios
Composer: Henry Jackman
Composer: Alan Menken
Lyricist: Phil Johnston
Lyricist: Tom MacDougall
Composer/Lyricist: Dan Reynolds
Smallfoot
Warner Bros. Pictures / Warner Animation Group
Composer: Heitor Pereira
Composer/Lyricist: Karey Kirkpatrick
Composer/Lyricist: Wayne Kirkpatrick
Production Design in an Animated Television / Broadcast Production
Age of Sail
Episode: n/a
Google Spotlight Stories, Broad Reach Pictures
Production Design: Céline Desrumaux
Production Design: Jasmin Lai
Disney Mickey Mouse
Episode: Amore Motore
Disney Television Animation
Production Design: Justin Martin
Little Big Awesome
Episode: Let's Get to That Thing!
Amazon Studios
Production Design: Antonio Canobbio, Art Director
Production Design: Howard Chen, Background Layout
Production Design: Ivan Louey, Background Layout Supervisor
Production Design: Crystal Yoori Son, Background Paint
Niko and the Sword of Light
Episode: The Thorn of Contention Amazon Studios
Production Design: Antonio Canobbio, Art Director
Production Design: Bobby Walker, Background Paint
Production Design: Michelle Rhee, Background Layout
Production Design: Richard Chang, Background Paint
Production Design: Joseph Martinez, Background Layout
The Adventures of Rocky and Bullwinkle
Episode: The Stink of Fear: Chapter One
DreamWorks Animation Television
Production Design: Chris Mitchell
Production Design: Chris Turnham
Production Design: Tor Anut
Production Design: DanBob Thompson
Production Design: Aaron Spurgeon
Production Design in an Animated Feature Production
Early Man
Aardman Animations
Production Design: Matt Perry
Production Design: Richard Edmunds
Hotel Transylvania 3: Summer Vacation
Sony Pictures Animation
Production Design: Scott Wills
Isle of Dogs
Fox Searchlight Pictures / Indian Paintbrush / American Empirical Pictures
Production Design: Adam Stockhausen
Production Design: Paul Harrod
Mary Poppins Returns
Walt Disney Studios
Production Design: jeff turley
Spider-Man: Into the Spider-Verse
Sony Pictures Animation
Production Design: Justin K. Thompson
Storyboarding in an Animated Television / Broadcast Production
Ben 10
Episode: King Koil
Cartoon Network Studios
Storyboard Artist: Will Patrick
Big Hero 6: The Series
Episode: Countdown to Catastrophe
Walt Disney Television Animation
Storyboard Artist: Trey Buongiorno
Disney Mickey Mouse
Episode: Carnaval
Disney Television Animation
Storyboard Artist: Ramirez Ramos Alonso
Rise of the Teenage Mutant Ninja Turtles
Episode: Mystic Mayhem
Nickelodeon Animation Studio
Storyboard Artist: Kevin Molina-Ortiz
Star vs. The Forces of Evil
Episode: Conquer
Walt Disney Television Animation
Storyboard Artist: Sabrina Cotugno
Storyboarding in an Animated Feature Production
Dr. Seuss' The Grinch
Illumination
Storyboard Artist: Habib Louati
Incredibles 2
Pixar Animation Studios
Storyboard Artist: Dean Kelly
Incredibles 2
Pixar Animation Studios
Storyboard Artist: Bobby Alcid Rubio
Mary Poppins Returns
Walt Disney Studios
Storyboard Artist: Ovi Nedelcu
Ralph Breaks The Internet
Walt Disney Animation Studios
Storyboard Artist: Michael Herrera
Voice Acting in an Animated Television / Broadcast Production
BoJack Horseman
Episode: Free Churro
Tornante Productions, LLC for Netflix
Voice Actor: Will Arnett
Character: BoJack
F is for Family
Episode: various
Wild West Television in association with Gaumont Television for Netflix
Voice Actor: Debi Derryberry
Character: Maureen, Bridget, Phillip, Nurse Beatrice, Scott, Ken
Pete the Cat
Episode: Magic Sunglasses & Sandcastles
Amazon Studios, Alcon Television Group, LLC
Actor: Juliette Donenfeld
Character: Sally Squirrel
Skylanders Academy
Episode: Raiders of the Lost Arkus, Part 1
Activision Blizzard Studios
Patrick Warburton: Patrick Warburton
Character: Captain Flynn
Unikitty
Episode: Scary Tales, Tasty Heist, Unikitty News, Hide N Seek, Kitty Court
Warner Bros. Animation
Starring the voice of: Tara Strong
Character: Princess Unikitty
Voice Acting in an Animated Feature Production
Early Man
Aardman Animations
Dug: Eddie Redmayne
Character: Dug
Incredibles 2
Pixar Animation Studios
Cast: Holly Hunter
Character: Helen Parr / Elastigirl
Isle of Dogs
Fox Searchlight Pictures / Indian Paintbrush / American Empirical Pictures
Chief: Bryan Cranston Character: Chief
Next Gen
Baozou with Alibaba Pictures Inc. in association with Tangent Animation for Netflix
Voice Actress: Charlyne Yi
Character: Mai
Ralph Breaks The Internet
Walt Disney Animation Studios
Cast: Sarah Silverman
Character: Vanellope Von Schweetz
Writing in an Animated Television / Broadcast Production
Big Mouth
Episode: The Planned Parenthood Show
Netflix
Writer: Emily Altman
Craig of the Creek
Episode: Escape from Family Dinner
Cartoon Network Studios
Story By: Matt Burnett
Story By: Ben Levin
Story By: Shauna McGarry
Story By: Jeff Trammell
Story By: Tiffany Ford
Hilda
Episode: Chapter 8: The Tide Mice
Hilda Productions Limited, a Silvergate Media Company, Netflix Inc. and Mercury Filmworks
Writer: Stephanie Simpson
Star vs. The Forces of Evil
Episode: Booth Buddies
Walt Disney Television Animation
Writer: Dominic Bisignano
Writer: Aaron Hammersley
Writer: Amy Higgins
Writer: John Infantino
Writer: Daron Nefcy
We Bare Bears
Episode: 101-Hurricane Hal
Cartoon Network Animation Studios
Writer: Mikey Heller
Story By: Sang Yup Lee
Story By: Louie Zong
Writing in an Animated Feature Production
Incredibles 2
Pixar Animation Studios
Writer: Brad Bird
Mirai
Studio Chizu
Writer: Mamoru Hosoda
Story By: Mamoru Hosoda
Writer: Stephanie Sheh
Ralph Breaks The Internet
Walt Disney Animation Studios
Writer: Phil Johnston
Writer: Pamela Ribon
Spider-Man: Into the Spider-Verse
Sony Pictures Animation
Writer: Phil Lord
Writer: Rodney Rothman
Teen Titans Go! to the Movies
Warner Bros. Animation
Writer: Michael Jelenic
Writer: Aaron Horvath
Editorial in an Animated Television / Broadcast Production
Big Hero 6: The Series
Walt Disney Television Animation
Nominee: Charles Jones
Nominee: Joe Molinari
Nominee: Dao Le
Nominee: Vartan Nazarian
Nominee: David Vazquez
Puppy Dog Pals
Wild Canary Animation / Disney Junior
Nominee: Adam Rickabus
SpongeBob SquarePants
Nickelodeon Animation Studio
Nominee: Estrella Miyakawa Capin
Nominee: Christopher Hink
Nominee: Bob Tomlin
Nominee: Rick Dominicus
Tales of Arcadia: 3Below
DreamWorks Animation Television
Nominee: John Laus
Nominee: Graham Fisher
The Epic Tales of Captain Underpants
DreamWorks Animation Television
Nominee: Steve Downs
Nominee: John Wall
Nominee: Adam Smith
Nominee: Collin Erker
Editorial in an Animated Feature Production
Dr. Seuss' The Grinch
Illumination
Nominee: Chris Cartagena
Incredibles 2
Pixar Animation Studios
Nominee: Stephen Schaffer, ACE
Nominee: Anthony J. Greenberg
Nominee: Katie Schaefer Bishop
Ralph Breaks The Internet
Walt Disney Animation Studios
Nominee: Jeremy Milton
Nominee: Fabienne Rawley
Nominee: Jesse Averna
Nominee: John Wheeler
Nominee: Pace Paulsen
Ruben Brandt, Collector
Hungarian National Film Fund
Nominee: Milorad Krstic
Nominee: Marcell Laszlo
Nominee: Laszlo Wimmer
Nominee: Danijel Daka Milosevic
Spider-Man: Into the Spider-Verse
Sony Pictures Animation
Nominee: Bob Fisher
Nominee: Andrew Leviton
Nominee: Vivek Sharma