Falling for Christmas: trama, trailer e cast del film Netflix con Lindsay Lohan
Dalla trama al cast e trailer, tutto quello che c'è da sapere su Falling for Christmas, il nuovo film Netflix natalizio arrivato sulla piattaforma il 10 novembre 2022.
Falling for Christmas è la nuova pellicola natalizia Netflix che vede alla regia Janeen Damian (Io & Marley 2 – Il terribile, Il lato dolce della vita) con la sceneggiatura ad opera di Jeff Bonnett (Heroes, Love by the Book) e Ron Oliver (Una strana coppia di Natale, Di nuovo in sella). La pellicola, attualmente al primo posto tra i lungometraggi più visti della piattaforma streaming americana, è stata distribuita sul piccolo schermo il 10 novembre 2022 con la produzione di Motion Picture Corporation of America e Riviera Films.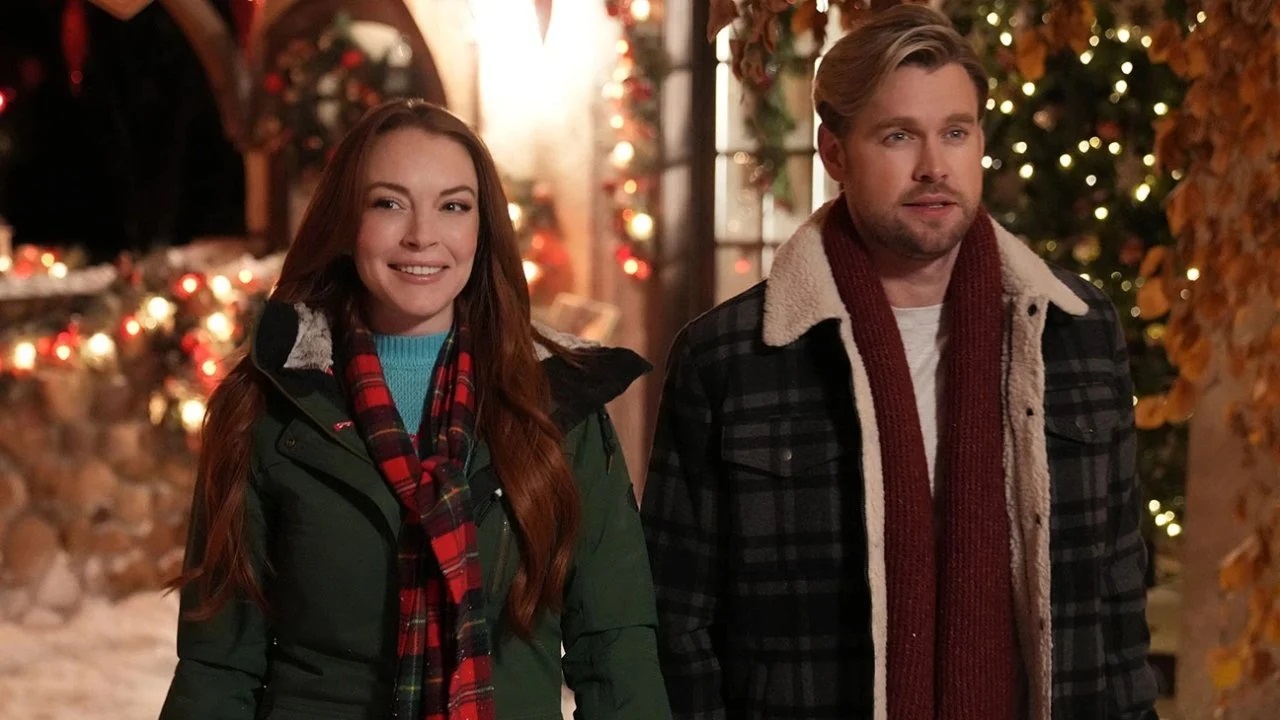 Falling for Christmas: la storia, trailer e gli attori
Falling for Christmas racconta la storia di una ricca ereditiera molto ma molto viziata, Sierra Belmont (Lindsay Lohan) che, mentre è intenta a sciare, è vittima di un incidente in alta quota a causa del quale perde la memoria. A prendersi cura dell'affascinante donna è un carismatico e bellissimo operaio, Jake Russell (Chord Overstreet), insieme alla dolce figlia Avy (Olivia Perez) che le staranno vicino i giorni prima del Natale. Un racconto decisamente molto classico che, come al solito, regalerà tante sorprese agli spettatori, tra rivelazioni e tanto romanticismo. Di seguito trovare il trailer ufficiale del film, distribuito sul canale YouTube ufficiale di Netflix Italia, che potete però recuperare anche qui sotto, in calce al nostro articolo.
Falling for Christmas ha un cast principale composto da Lindsay Lohan (I Know Who Killed Me, Just My Luck) nei panni della protagonista Sierra Belmont, Chord Overstreet (The Bold Type, A Warrior's Heart) nel ruolo di Jake Russell, George Young (In the Room, Malignant) che interpreta Tad Fairchild, Jack Wagner (Play Murder for Me, General Hospital) che incarna Beauregard Belmont, Olivia Perez (Sesamo Apriti, Sognando a New York – In the Heights) che impersona Avy, Alejandra Flores (Promised Land, Better Call Saul) che presta il volto ad Alejandra Carlisle, Chase Ramsey (Love in the Limelight, Una dolce estate) che presta le fattezze a Terry Carver.