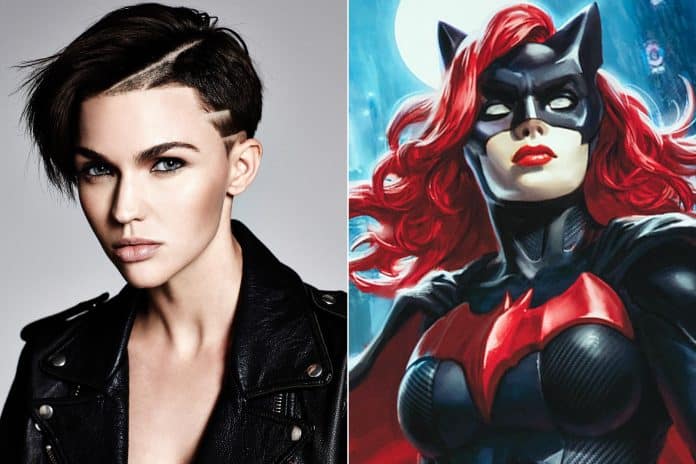 Melissa Benoist, interprete di Supergirl, condivide una foto dal set dell'episodio crossover Arrowverse mostrandosi accanto a Ruby Rose aka Batwoman.
Dopo aver condiviso un'immagine ufficiale, Supergirl, interpretata da Melissa Benoist nell'omonima serie tv The CW, posta sui suoi social una nuova foto posando assieme a Ruby Rose vestita per le riprese dell'episodio crossover Arrowverse. L'attrice, vista di recente nelle sale nel blockbuster The Meg – Il primo squalo, interpreta Batwoman.
L'episodio crossover intitolato in originale Elseworlds introdurrà il personaggio prima di interpretarlo nella serie tv solista e prodotta da Greg Berlanti e Caroline Dries. L'episodio crossover causerà alcuni scatti alla normale pianificazione della rete. The Flash, infatti, che di solito va in onda il martedì sera in America, darà il via al crossover per tre domeniche a partire dal 9 dicembre. Arrow andrà in onda nel suo regolare lunedì sera, e quindi Supergirl passerà dalla domenica al martedì, scambiandosi, di fatto, con The Flash.
Del grande universo espanso DC sul piccolo schermo fanno parte Arrow, Supergirl, The Flash, Legends of Tomorrow e, di recente anche, Titans. Prossimamente anche Doom Patrol e Swamp Thing saranno nuovi tasselli di questo mosaico in continua costruzione. 
Iscriviti alla nostra newsletter
Ricevi novità, recensioni e news su Film, Serie TV e Fiction. Inoltre puoi partecipare alle nostre iniziative e vincere tanti premi