Liv Hill su The Serpent Queen: la mia Caterina de' Medici infantile e spietata [VIDEO]
La nostra intervista video a Liv Hill, protagonista di The Serpent Queen. Ecco cosa ci ha detto su Caterina de' Medici e sulla serie Starz
La serie TV con Liv Hill, The Serpent Queen, racconta un lato inedito di Caterina de' Medici, figura controversa incastonata in una società – quella medicea prima, quella francese poi – che ha oscurato e ostracizzato la sua influenza e intraprendenza come malvagità.
Già disponibile su Starz con i suoi 8 episodi, The Serpent Queen racconta nella prima parte la giovinezza di Caterina, interpretata da una splendida Liv Hill. Noi di Cinematographe abbiamo avuto la possibilità di intervistarla, facendoci raccontare come ha vissuto l'interpretazione di una donna dai contorni così opachi, ma che si è distinta per la propria voglia di rivalsa nei confronti di un ambiente – quello nobiliare – maschilista e svilente.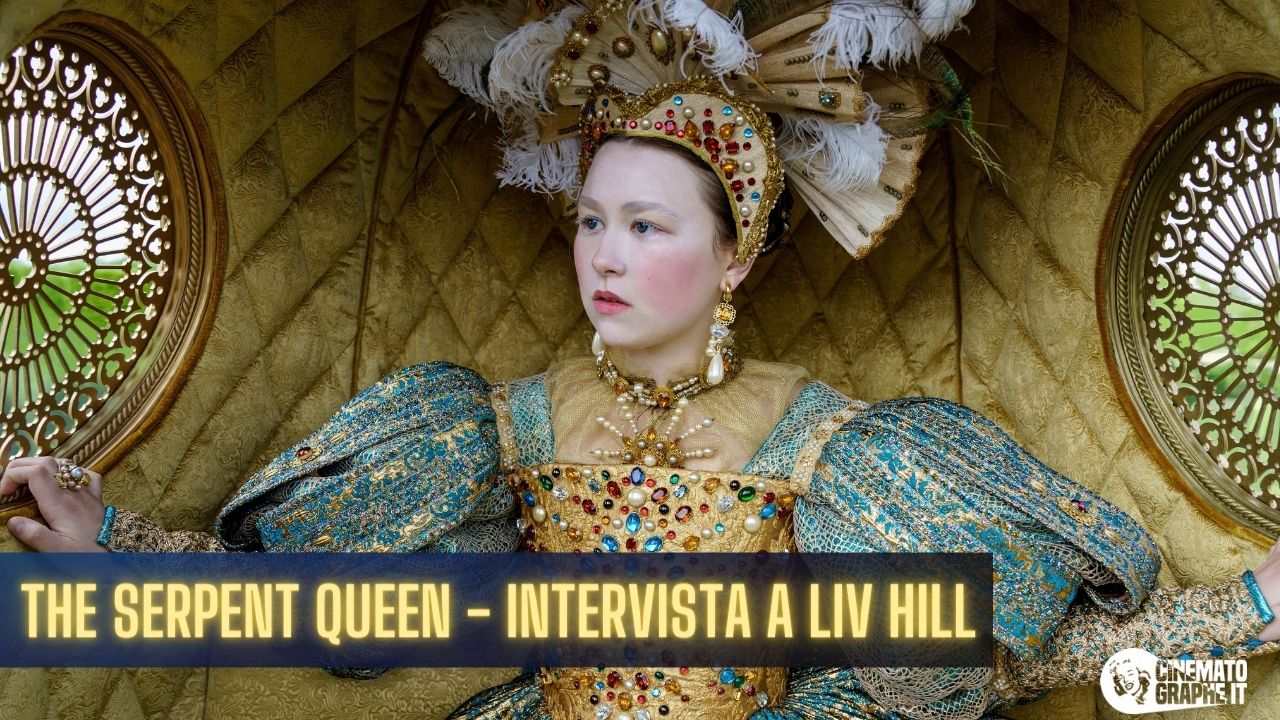 "Era notoriamente conosciuta come una regina malefica", racconta Liv, "tanto da aver ispirato la regina cattiva di Biancaneve. Ma in realtà, come la maggior parte delle persona, non è realmente così".
"Proviene da una condizione di disperazione e dal bisogno di sopravvivere", continua l'attrice " e ho provato un vero conflitto interpretandola. A volte sa essere spietata e meschina, certo, ma anche molto empatica ed intelligente".
La nostra intervista a Liv Hill, protagonista di The Serpent Queen