McGovern and The Indiana Jones of Ancient Ales
Harrison Ford hasn't the fisic du role anymore to perform another Indiana Jones movie, but Patrick McGovern definitely has it! He's called The Indiana Jones of Ancient Ales, Wines and Extreme Beverages and even if he thinks that the movies directed by Steven Spielberg and written by Lucas are pretty fun, he underlines the fact that they are not properly referred to an archeologist's real life digging patiently in the dirt, sweat rolling down your face, but there are the exciting moments of making a discovery, travelling to remote places, meeting suspicious characters that make it all exciting and worthwile; and to the question Do you think you really resamble Indiana Jones, in some way? he answers In a very remote way. Sometimes I do wear a hat but Indiana doesn't sport a full beard.
 Before being a good actor, like we can see in the movie Burton Baton and the legend of the Ancient Ales – which has been presented for the first time in 2010, at the Dogfish Off-Centered Film Festival that takes place every year in Austin (TX) – Patrick McGovern is a totally exceptional archaeologist, not content to wash ancient potteries and simply expose them in a museum;  he examines the original content of ancient vessels, bringing back to life  ancient beverages, some of which are also commercialized in Italy by  Birra del Borgo and Baladin.
Would you like to learn more about? Then keep on reading, because Cinematographe has interviewed him for you!
How did this passion for ancient beverages start?
It started when a researcher for an ancient site in Iran, Virginia Badler, brought me a pottery sample which had a reddish residue on its interior that she thought might be due to wine.  One thing led to another, and much more research from sites around the world led to many more discoveries, documented on my website and in my books on Ancient Wine and Uncorking the Past.
How much did the way to produce wine and ales change over the millennia?
The basic technologies have probably been the same from the beginning—squash the fruit and let the yeast on the fruit ferment the juice; chew the grain or let it sprout in water and allow it to be inoculated by yeast from an outside source.
You discovered the anticancer activity of ancient alcoholic beverages' herbal additives; forget for a moment to be a scientist: in your opinion, what is the therapeutic power of a good glass of wine?
A good glass of wine works on many levels: sensory (aromas and tastes which delight us), medicinal of course, social (a lubricant bringing people together), a relaxant after a hard day's work, religiously (as a reminder of the Last Supper), sheer pleasure, and a mind-altering substance.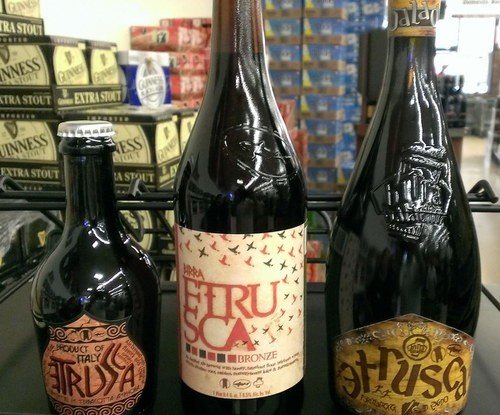 What modern drink is the most similar to an ancient one and what is the ancient beverage you would have loved to taste most?
I like them all! Grape wine, honey mead, rice and barley beers, corn chicha, etc. each have long traditions reaching deep into the past.
What's your favorite Italian wine?
A tough question, since Italy has more delicious varieties of grapes and wines than almost any country—I especially enjoy Moscato di Pantelleria, Vin Santo, Barolo, Chianti, Soave, Pinot Grigio, ad infin.  France has Italy to thank for its wines: see under Articles on my website.