Star Wars: Mark Hamill e George Lucas ricordano David Prowse (Darth Vader)
L'interprete di Luke Skywalker e il padre di Star Wars George Lucas rendono omaggio a David Prowse, scomparso a 85 anni.
David Prowse, l'interprete di Darth Vader nella trilogia originale di Star Wars, è morto a 85 anni
Luke Skywalker aka Mark Hamill e il padre di Star Wars George Lucas rendono omaggio a David Prowse, l'attore che nella trilogia originale ha portato alla vita l'iconico villain Darth Vader. L'attore è morto a 85 anni; ne abbiamo dato notizia ieri, domenica 29 novembre 2020. In realtà, nei film prodotti a cavallo degli anni settanta e ottanta, Prowse prestò esclusivamente il proprio fisico all'iconico personaggio, mentre per la voce si è optato per il doppiaggio di James Earl Jones poiché, a detta di George Lucas, il personaggio avrebbe dovuto avere una voce più profonda che Prowse non sarebbe stato in grado di fornire.
È così triste leggere che David Prowse è morto. Era un uomo gentile e molto più di Darth Vader. Attore-Marito-Padre-Membro dell'Ordine dell'Impero Britannico-3 volte Campione Britannico di Sollevamento Pesi e Icona della Green Cross. Amava i suoi fan tanto quanto loro amavano lui. 
So sad to hear David Prowse has passed. He was a kind man & much more than Darth Vader. Actor-Husband-Father-Member of the Order of the British Empire-3 time British Weightlifting Champion & Safety Icon the Green Cross Code Man. He loved his fans as much as they loved him. #RIP pic.twitter.com/VbDrGu6iBz

— Mark Hamill (@HamillHimself) November 29, 2020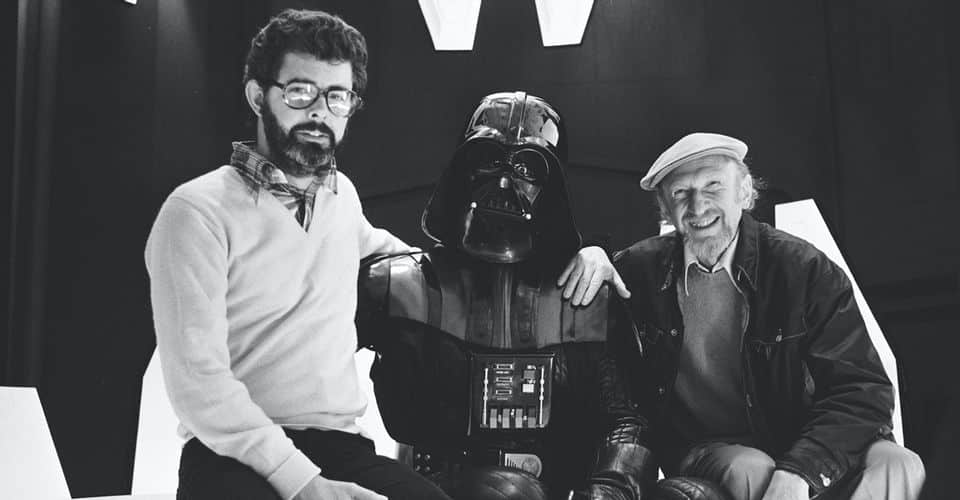 Su StarWars.com George Lucas ha parlato di come la presenza fisica di Prowse si prestasse perfettamente a Darth Vader: "David ha portato una fisicità a Darth Vader che era essenziale per il personaggio. Ha fatto saltare Vader fuori dalla pagina per farlo finire sul grande schermo, con una statura imponente e dei movimenti che hanno saputo abbinare intensità e presenza. David era pronto a tutto e ha contribuito al successo di quella che sarebbe diventata una figura tragica e memorabile. Che riposi in pace".