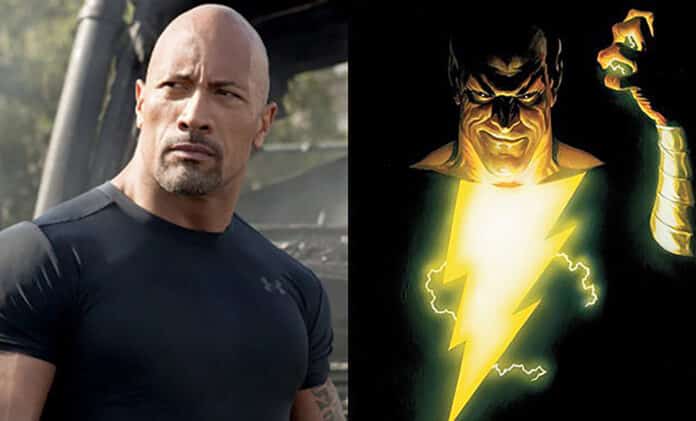 Dwayne The Rock Johnson ha mostrato un poster di Black Adam fatto da BossLogic e ha annunciato la data di release del film
Black Adam è il cinefumetto del quale sarà protagonista Dwayne Johnson, che è stato preso per la parte diverso tempo fa, pur non essendo ancora mai apparso nel ruolo nel DC Extended Universe. Abbiamo aspettato pazientemente qualche informazione sul cinecomic ma ovviamente le notizie sono arrivate solo adesso con The Rock che ha postato un lungo messaggio su Instagram relativo al personaggio, che approda al cinema il 22 dicembre 2021: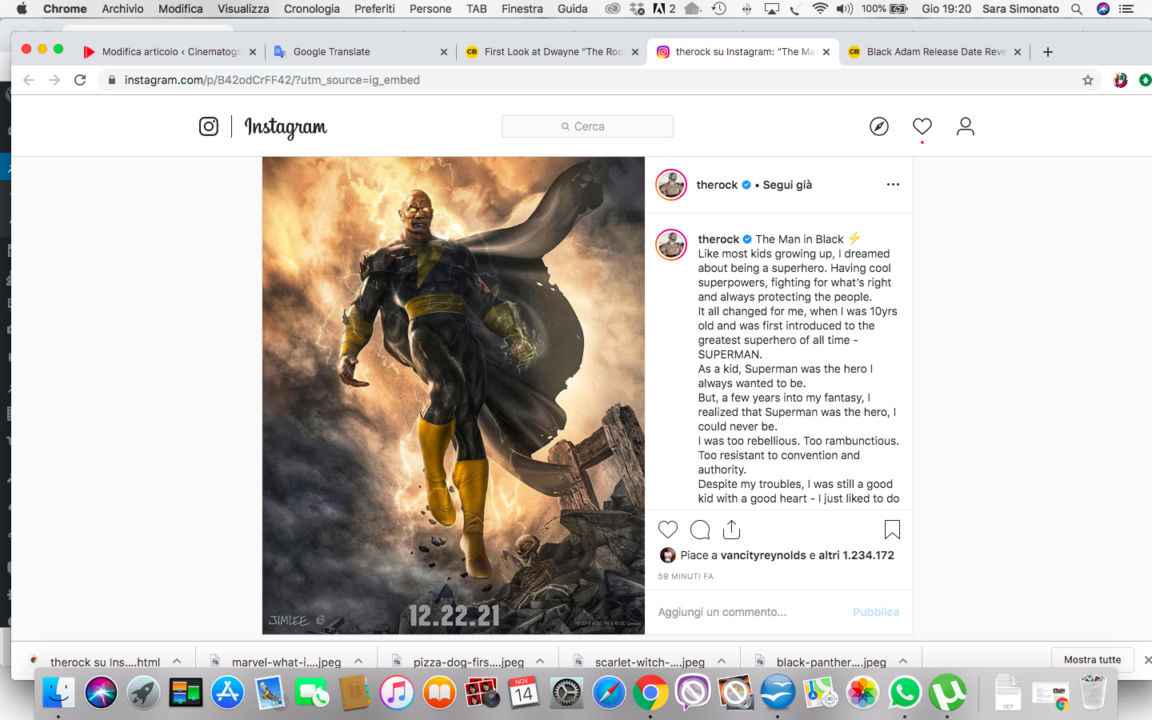 L'uomo in nero ⚡️
Come la maggior parte dei bambini ho sognato di essere un supereroe. Avere superpoteri fantastici, lottare per ciò che è giusto e proteggere sempre le persone. Tutto è cambiato per me, quando avevo 10 anni e per la prima volta sono stato presentato al più grande supereroe di tutti i tempi – SUPERMAN. Da bambino, Superman era l'eroe che avrei sempre voluto essere. Ma, a pochi anni dalla mia fantasia, mi sono reso conto che Superman era l'eroe e non avrei mai potuto esserlo. Ero troppo ribelle. Troppo sconclusionato. Troppo resistente alle convenzioni e all'autorità. Nonostante i miei problemi, ero ancora un bravo ragazzo con un buon cuore – mi piaceva solo fare le cose a modo mio. Ora, anni dopo, da uomo, con lo stesso DNA che avevo da bambino – i miei sogni da supereroe si sono avverati.
Sono onorato di unirmi all'iconico #DCUniverse ed è un vero piacere diventare BLACK ADAM, un personaggio benedetto dalla magia con poteri pari a SUPERMAN, ma con la differenza è che non segue in maniera maniacale le regole. È un supereroe ribelle, unico nel suo genere, che farà sempre ciò che è giusto per le persone, ma lo fa a modo suo. Verità e giustizia a suo modo. Questo ruolo è diverso da qualsiasi altro che abbia mai interpretato nella mia carriera e sono grato che partiremo tutti insieme per questo viaggio.
12.22.21 ⚡️
Un enorme grazie ai miei amici, @jimlee e @bosslogic che per la prima volta in assoluto hanno collaborato in qualcosa di fantastico.
E TU COSA NE PENSI? LASCIA IL TUO COMMENTO
Iscriviti alla nostra newsletter
Ricevi novità, recensioni e news su Film, Serie TV e Fiction. Inoltre puoi partecipare alle nostre iniziative e vincere tanti premi