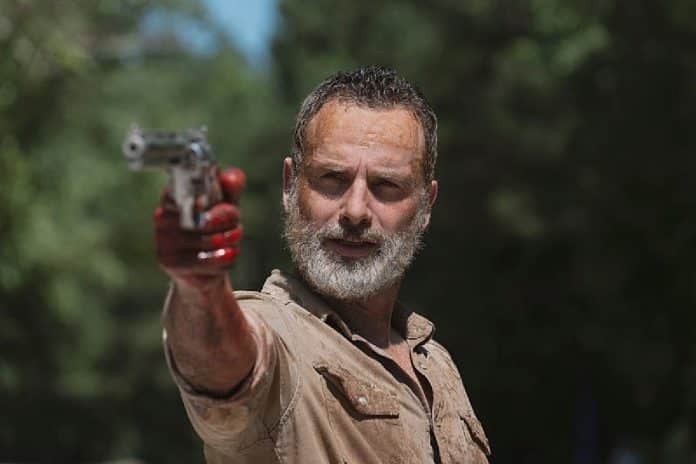 Sono tante le novità davvero imperdibili per il prossimo black friday di Amazon.it, targato Warner Bros. Entertainmet Italia e dedicato a tutti gli appassionati di cinema e serie tv
Pronti per scatenarvi durante il prossimo black friday di Amazon.it? Per quest'anno Warner Bros. Entertainment Italia ha deciso di offrire a tutti gli appassionati dei grandi cult e delle serie tv più amate delle novità davvero speciali, disponibili ad un presso speciale e in edizioni limitate.
Tra le novità più attese troveremo il cofanetto in DVD e Blu-Ray di The Walking Dead, che raccoglierà per la prima volta le stagioni dalla 1 alla 8. Inoltre, all'interno dell'edizione Blu-Ray saranno disponibili le esclusive postcard da collezione. Ma le novità non finiscono qui: il black friday vedrà anche disponibile la sitcom di successo The Big Bang Theory, in un box set che raccoglie le stagioni dalla 1 alla 10 in DVD.
Spazio anche per i film in questo black friday. Grazie a Warner Bros. Entertainment Italia infatti sarà possibile acquistare alcuni classici del cinema in edizione speciale, come: Willy Wonka e la fabbrica di cioccolato, Space Jam, Blade Runner – The final cut, It e Mars Attacks!. I film saranno disponibili in un'esclusiva edizione Blu-Ray confezionata con uno special pack che richiama la forma dei VHS e con all'interno un poster speciale con un artwork del film. Tra i titoli troveremo poi anche l'imperdibile cofanetto Blu-Ray dedicato al supereroe più irriverente di tutti i tempi, Deadpool. Entrambi i film che lo vedono protagonista saranno accompagnati da un esclusivo poster.
Le sorprese non finiscono qui. Tra gli altri cofanetti che rientrano nell'offerta speciale del black friday targata Warner Bros. Entertainment Italia, troveremo la raccolta in DVD delle stagioni dalla 1 alla 8 di The Vampire Diaries, quello delle stagioni 1-7 di Buffy – L'ammazzavampiri, il box set completo di True Blood, ma anche le serie complete in DVD di The O.C, della premiata I Soprano, di Smallville, di Pretty Little Liars, di The Following (quest'ultima disponibile anche in Blu-Ray), di Una mamma per amica (compresa l'ottava stagione), di Sons of Anarchy, di Prison Break, di Black Sails e Veronica Mars (compreso il film). E ancora tanti altri titoli, come la corposa raccolta di X-Files, per un totale di ben 59 DVD, ma anche Band of Brothers + The Pacific, le due serie prodotte da Steven Spielberg e Tom Hanks e disponibili in DVD e Blu-Ray, Inoltre, saranno disponibili anche le due stagioni della premiata serie antologica True Detective. Per quanto riguarda le sit-com infine, troveremo il cofanetto in DVD con la serie completa di Friends, ma anche di How I Met Your Mother.
L'appuntamento con il black friday su Amazon.it targato Warner Bros. Entartainment Italia è per il prossimo 23 novembre.
Iscriviti alla nostra newsletter
Ricevi novità, recensioni e news su Film, Serie TV e Fiction. Inoltre puoi partecipare alle nostre iniziative e vincere tanti premi