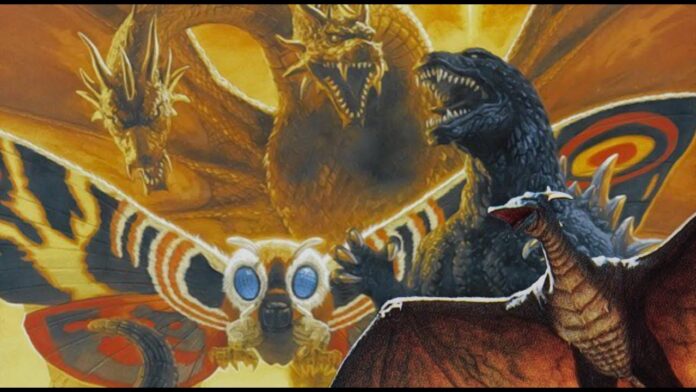 In Godzilla II: King of the Monsters tra i kaiju protagonisti ci saranno i due mostruosi Rodan e Mothra. Ecco due video dedicati a loro
L'attesa per Godzilla II: King of the Monsters sta arrivando al suo culmine, visto che la pellicola uscirà nelle sale cinematografiche italiane il 30 maggio. Nel frattempo nuovi video e contenuti sono stati rilasciati. Gli ultimi due riguardano due dei kaiju che vedremo protagonisti del film. Si tratta di Mothra e Rodan.
Mothra è comparso per la prima volta nel 1961, nel film omonimo prodotto dalla Toho. Si tratta di una falena gigante, ed al contrario di altri mostri è sempre identificata come una sorta di eroe. Rodan invece è un gigantesco Pteranodonte, ovvero un animale appartenente all'epoca preistorica.
I due kaiju sono protagonisti di due video provenienti direttamente dal profilo Twitter fittizio della Monarch, l'agenzia che sarà protagonista di Godzilla II: King of the Monsters.
Il film è diretto da Michael Dougherty (Krampus) e annovera tra i protagonisti Kyle Chandler (The Wolf of Wall Street, Argo), la candidata all'Oscar Vera Farmiga (Up in the Air, The Conjuring) e Millie Bobby Brown (Stranger Things) al suo debutto cinematografico; il cast comprende anche Bradley Whitford (Get Out); la candidata all'Oscar Sally Hawkins (The Shape of Water); Charles Dance (Game of Thrones); Thomas Middleditch (Silicon Valley per la HBO); Aisha Hinds (Star Trek Into Darkness); O'Shea Jackson Jr. (Straight Outta Compton); i nominati all'Oscar David Strathairn (Good Night, and Good Luck, Godzilla) e Ken Watanabe (The Last Samurai, Inception), insieme alla candidata ai Golden Globe Ziyi Zhang (Memorie di una Geisha).
Ecco qui sotto i video con i due kaiju protagonisti.
⋈ MONARCH ALERT: MOTHRA CAN NO LONGER BE CONTAINED. pic.twitter.com/9yMMtMyOqz

— [MONARCH] (@MonarchSciences) April 30, 2019
⋈ MONARCH ALERT: RODAN CAN NO LONGER BE CONTAINED. pic.twitter.com/8jL6rOO12Y

— [MONARCH] (@MonarchSciences) May 2, 2019
Iscriviti alla nostra newsletter
Ricevi novità, recensioni e news su Film, Serie TV e Fiction. Inoltre puoi partecipare alle nostre iniziative e vincere tanti premi