BAFTA TV Awards 2023: This Is Going To Hurt e The Responder conquistano le nomination
Le nomination dei BAFTA Television Awards di quest'anno, per celebrare il meglio della televisione e della serialità del 2022.
Le serie della BBC This is Going to Hurt e The Responder guidano le nomination dei BAFTA Television Awards e dei BAFTA Television Craft Awards 2023. Le due serie britanniche hanno sei nomination ciascuna. Bad Sisters e Slow Horses di Apple TV+, The Crown di Netflix e The English della BBC hanno cinque nomination, mentre Am I Being Unreasonable? e Somewhere Boy, Big Boys di Channel 4 e Top Boy di Netflix ne hanno quattro.
Nel complesso, la BBC è in testa alle nomination dei BAFTA TV Awards con 81 nomination, seguita da Channel 4 con 33, Netflix con 24, ITV con 19, Apple TV+ con 15, Sky con 14 e Disney+ con 8. Degno di nota il fatto che Cillian Murphy abbia conquistato la sua prima nomination per la sua interpretazione di Tommy Shelby in Peaky Blinders.
Ricordiamo che i BAFTA Television Awards celebrano il meglio della televisione e della serialità del 2022 e che sono premi britannici. Con i presentatori Rob Beckett e Romesh Ranganathan, la cerimonia di premiazione si terrà domenica 14 maggio. I BAFTA Television Craft Awards si terranno domenica 23 aprile.
BAFTA TV Awards 2023: tutte le nomination per le serie TV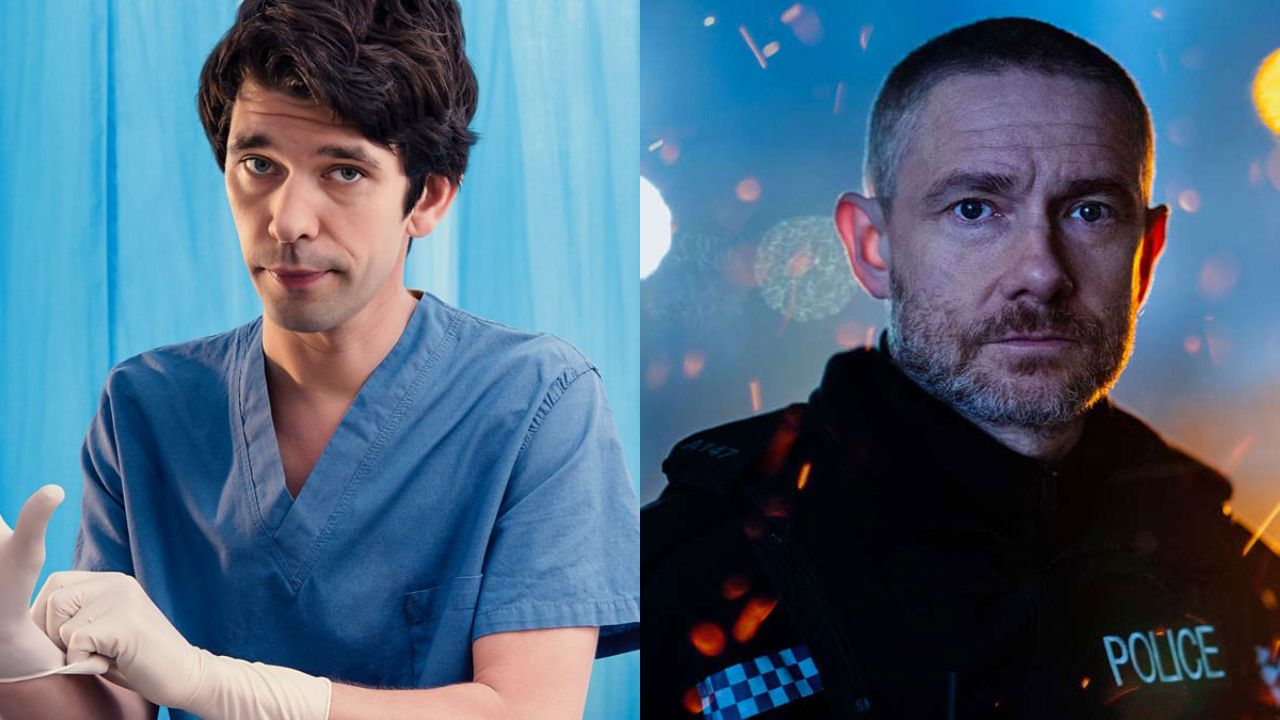 Miglior serie
Bad Sisters – ABC Signature/Apple TV+
The Responder – Dancing Ledge/BBC One
Sherwood – House Productions/BBC One
Somewhere Boy – Clerkenwell Films/Channel 4
Miglior docuserie
Jeremy Kyle Show: Death On Daytime – Blast! Films/Channel 4
Libby, Are You Home Yet? – Candour Productions/Sky Crime
Vatican Girl: The Disappearance Of Emanuela Orlandi – Raw TV/Netflix
Worlds Collide: The Manchester Bombing – Label1/ITV1
Miglior serie internazionale
The Bear – FX Productions/Disney+
Dahmer – Monster: The Jeffrey Dahmer Story – Ryan Murphy Productions/Netflix/MGM Television
Oussekine – Itinéraire Productions/Disney+
Pachinko – Media Res/Blue Marble Pictures/Apple TV+
The White Lotus – HBO/Sky Atlantic
Miglior attore protagonista
Ben Whishaw – This Is Going To Hurt
Chaske Spencer – The English
Cillian Murphy – Peaky Blinders
Gary Oldman – Slow Horses
Martin Freeman – The Responder
Taron Egerton – Black Bird
Miglior attrice protagonista
Billie Piper – I Hate Suzie Too
Imelda Staunton – The Crown
Kate Winslet – I Am Ruth
Maxine Peake – Anne
Sarah Lancashire – Julia
Vicky Mcclure – Without Sin
Miglior attore non protagonista
Adeel Akhtar – Sherwood
Jack Lowden – Slow Horses
Josh Finan – The Responder
Salim Daw – The Crown
Samuel Bottomley – Somewhere Boy
Will Sharpe – The White Lotus
Miglior attrice non protagonista
Adelayo Adedayo – The Responder
Anne-Marie Duff – Bad Sisters
Fiona Shaw – Andor
Jasmine Jobson – Top Boy
Lesley Manville – Sherwood
Saffron Hocking – Top Boy
Miglior miniserie
A Spy Among Friends – ITV Studios, Sony/ITVX
Mood – Bonafide Films/BBC Three
The Thief, His Wife And The Canoe – Story Films/ITV1
This Is Going To Hurt – Sister, Terrible Productions/BBC One
Miglior serie comedy
Am I Being Unreasonable? – Boffola Pictures, Lookout Point/BBC One
Big Boys – Roughcut TV/Channel 4
Derry Girls – Hat Trick Productions/Channel 4
Ghosts – BBC One
Per tutte le nomination, comprese quelle per i premi più tecnici, vi rimandiamo al sito ufficiale dei BAFTA Awards.