Oscar 2017 – le nomination: domina La La Land
Poco fa sono state diramate le nomination agli Oscar 2017, nomination che quest'anno sembrano puntare decisamente verso La La Land. L'Academy Award, comunemente conosciuto come premio Oscar rappresenta il premio cinematografico più importante al mondo e il più antico, giacché venne assegnato per la prima volta il 16 maggio 1929, tre anni prima che il Festival di Venezia cominciasse ad assegnare i propri premi.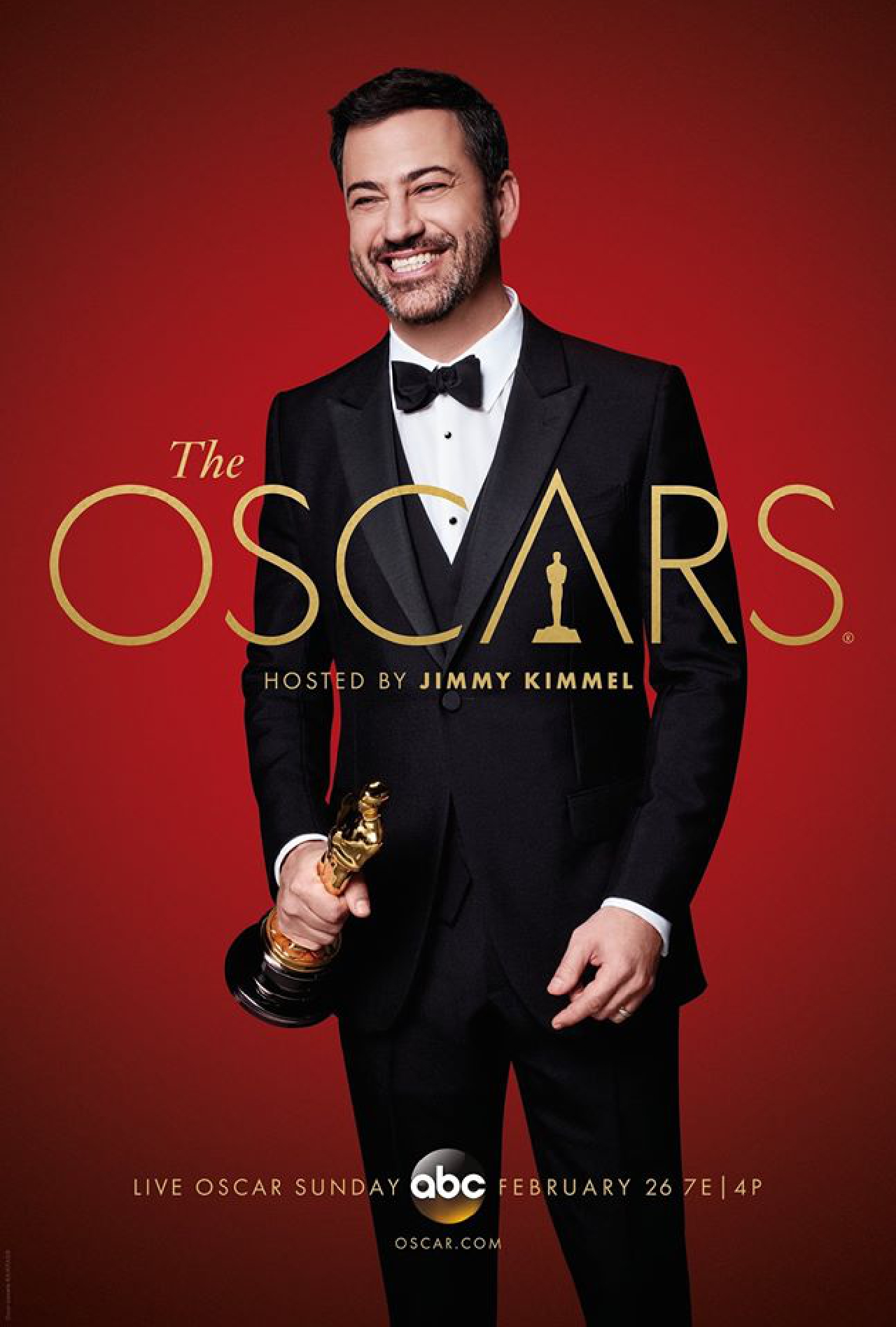 I premi vengono conferiti dall'Academy of Motion Picture Arts and Sciences, un'organizzazione professionale onoraria costituita da personalità (per lo più statunitensi) che hanno portato avanti la loro carriera nel mondo del cinema quali attori, registi, produttori e tanti altri, e che al 2007 contava circa 6.000 membri votanti, nel 2017 siamo giunti all'89esima edizione degli Oscar con nessun film italiano purtroppo arrivato in gara.
L'89ª edizione della cerimonia degli Oscar si terrà al Dolby Theatre di Los Angeles il 26 febbraio 2016. Per condurre la serata è stato scelto il noto host americano Jimmy Kimmel già al timone del programma TV Jimmy Kimmel Live. La cerimonia, trasmessa in diretta in oltre 225 Paesi, sarà visibile negli Stati Uniti d'America sul network ABC, mentre in Italia sui canali Sky Cinema .
Oscar 2017 – ecco tutte le nomination dell'ottantanovesima edizione degli Academy Awards:
Miglior Film:  
-Arrival, Producers: Dan Levine, Shawn Levy, Aaron Ryder, David Linde;
-Fences (Barriere), Producers: Scott Rudin, Denzel Washington, Todd Black,
-Hacksaw Ridge, Producers: Bill Mechanic, David Permut; Hell or High Water, Producers: Carla Hacken, Julie Yorn;
–Hidden Figures, Producers: Donna Gigliotti, Peter Chernin & Jenno Topping, Pharrell Williams, Theodore Melfi;
-La La Land, Producers: Fred Berger, Jordan Horowitz, Marc Platt; 
-Lion – La strada verso casa, Producers: Emile Sherman & Iain Canning, Angie Fielder;
-Manchester By the Sea, Producers: Matt Damon, Kimberly Steward, Chris Moore, Lauren Beck, Kevin Walsh;
-Moonlight. Producers: Adele Romanski, Dede Gardner & Jeremy Kleiner
Miglior Attore Protagonista:
-Casey Affleck (Manchester By The See),:
-Ryan Gosling (La La Land)
-Andrew Garfield (La Battaglia di Hacksaw Ridge),
-Viggo Mortensen (Captain Fantastic),
-Denzel Washington (Barriere).
Miglior Attrice Protagonista:
-Isabelle Huppert (Elle)
-Ruth Negga (Loving)
-Emma Stone (La La Land)
-Natalie Portman (Jackie)
-Meryl Streep (Florence)
Miglior Attore non Protagonista:
-Mahershala Ali (Moonlight),
-Jeff Bridges (Hell or High Water),
-Lucas Hedges (Manchester by the Sea),
-Dev Patel (Lion – La strada verso casa),
-Michael Shannon (Animali Notturni).
Miglior Attrice non Protagonista:
-Viola Davis (Barriere)
-Naomie Harris (Moonlight)
-Nicole Kidman (Lion – La strada verso casa)
-Octavia Spencer (Il Diritto di Contare)
-Michelle Williams (Manchester by the Sea)
Miglior Regista:
-Arrival — Denis Villeneuve
– La Battaglia di Hacksaw Ridge — Mel Gibson
-La La Land — Damien Chazelle
-Manchester by the Sea — Kenneth Lonergan
-Moonlight — Barry Jenkins
Miglior Film d'Animazione:
-Kubo e la spada magica (Focus Features)
-Oceania (Disney)
-La mia vita da zucchina (GKIDS)
-The Red Turtle (Sony Classics)
-Zootropolis (Disney)
Miglior cortometraggio animato:
-Blind Vaysha (National Film Board of Canada)
-Borrowed Time (Quorum Films)
-Pear Cider and Cigarettes (Massive Swerve Studios and Passion Pictures Animation)
-Pearl (Google Spotlight Stories/Evil Eye Pictures)
-Piper (Pixar)
Miglior Film Straniero:
-Land of Mine, Denmark, Martin Zandvliet, director
-A Man Called Ove, Sweden, Hannes Holm, director
-The Salesman (Il Cliente), Iran, Asghar Farhadi, director
T-anna, Australia, Bentley Dean, Martin Butler, directors
-Toni Erdmann, Germany, Maren Ade, director
Miglior Fotografia:
-Arrival (Bradford Young)
-La La Land (Linus Sandgren)
-Lion – La Strada verso casa (Grieg Fraser)
-Moonlight (James Laxton)
-Silence (Rodrigo Prieto)
Miglior Costume:
-Allied (Joanna Johnston)
-Animali Fantastici e Dove Trovarli (Colleen Atwood)
-Florence (Consolata Boyle)
-Jackie (Madeline Fontaine)
-La La Land (Mary Zophres)
Miglior Documentario:
-Fuocoammare
-I Am Not Your Negro
-Life, Animated
-O.J.: Made in America
Miglior Cortometraggio Documentario:
-4.1 Miles (University of California, Berkeley)
-Extremis (f/8 Filmworks in association with Motto Pictures)-
-Joe's Violin (Lucky Two Productions)
-Watani: My Homeland (ITN Productions)
-The White Helmets (Grain Media and Violet Films)
Miglior Montaggio:
-Arrival (Joe Walker)
– La Battaglia di Hacksaw Ridge (John Gilbert)
-Hell or High Water (Jake Roberts)
-La La Land (Tom Cross)
-Moonlight (Joi McMillon, Nat Sanders)
Miglior Colonna Sonora Originale: 
-Jackie (Mica Levi),
-La La Land (Justin Hurwitz),
-Lion – La strada verso casa (Dustin O'Halloran, Hauschka),
Moonlight (Nicholas Britell),
-Passengers (Thomas Newman).
Miglior Canzone Originale:
-"Audition" (La La Land)
-"Can't Stop the Feeling!" (Trolls)
-"City of Stars" (La La Land)
-"The Empty Chair" (Jim: The James Foley Story)
-"How Far I'll Go" (Oceania)
Migliore Scenografia:
-Arrival
-Animali Fantastici e Dove Trovarli
-Ave, Cesare!
-La La Land
-Passengers
Miglior Trucco e Parrucco:
-A Man Called Ove
-Star Trek Beyond
-Suicide Squad
Miglior Cortometraggio:
"Ennemis Intérieurs" Sélim Azzazi
"La Femme et le TGV" Timo von Gunten and Giacun Caduff
"Silent Nights" Aske Bang and Kim Magnusson
"Sing" Kristof Deák and Anna Udvardy
"Timecode" Juanjo Giménez
Miglior Sonoro:
–Arrival (Sylvaine Bellemare),
-Deepwater Orizon – Inferno in mare aperto (Wylie Stateman e Renée Tondelli),
-La Battaglia di Hacksaw Ridge (Robert Mackenzie, Andy Wright),
-La La Land (Ai-Ling Lee, Mildred Iatrou Morgan).
Miglior Montaggio Sonoro:
-Arrival
-Deepwater Horizon – Inferno in mare aperto
-La Battaglia di Hacksaw Ridge
-La  La Land
-Sully
Migliori Effetti Speciali:
-Deepwater Horizon – Inferno in mare aperto
-Doctor Strange
-Il Libro della Giungla
-Kubo e la spada magica
-Rogue One: A Star Wars Story
Miglior Sceneggiatura Originale:
-Hell or High Water (Taylor Sheridan)
-La La Land (Damien Chazelle)
-The Lobster (Yorgos Lanthimos, Efthymis Filippou)
-Manchester by the Sea (Kenneth Lonergan)
-20th Century Women (Mike Mills)
Miglior Sceneggiatura non Originale:
-Arrival (Eric Heisserer)
-Barriere (August Wilson)
-Il Diritto di Contare (Allison Schroeder, Theodore Melfi)
-Lion – La strada verso casa (Luke Davies)
-Moonlight (Barry Jenkins, Tarell Alvin McRaney)