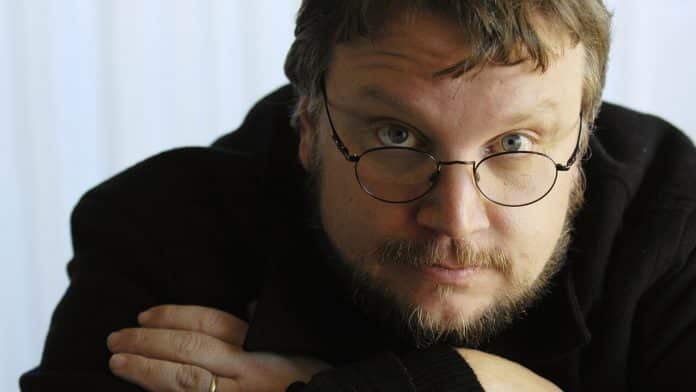 Guillermo del Toro vince il DGA Award per il film La forma dell'acqua
I DGA Awards del 2018 si sono svolti sabato sera a Los Angeles e hanno decretato i migliori film di questa stagione cinematografica, dopo che Tre Manifesti a Ebbing, Missouri ha dominato ai SAG e La forma dell'acqua ha vinto il PGA Award alla fine del mese scorso.
La forma dell'acqua di Guillermo del Toro ha unito i suoi "tre amigos" Alfonso Curaon e Alejandro González Iñárritu vincendo il primo premio della DGA. Jordan Peele ha avuto l'onore per il suo primo lungometraggio, Get Out. Reed Morano  ha vinto nella categoria Miglior serie tv The Handmaid's Tale, Beth McCarthy-Miller ha vinto il premio Comedy Series per Veep, Jean-Marc Vallée è stato premiato per Big Little Lies e Matthew Heineman ha vinto il premio Documentary Film per City of Ghosts.
Ecco tutti i vincitori e i nominati della serata.
Eccezionale successo alla regia in un lungometraggio
GUILLERMO del TORO – VINCITORE
The Shape of Water
GRETA GERWIG
Lady Bird
MARTIN McDONAGH
Three Billboards Outside Ebbing, Missouri
CHRISTOPHER NOLAN
Dunkirk
JORDAN PEELE
Get Out
Eccezionale successo alla regia di un regista di lungometraggi per il 2016
GEREMY JASPER
Patti Cake$
WILLIAM OLDROYD
Lady Macbeth
JORDAN PEELE – VINCITORE
Get Out
TAYLOR SHERIDAN
Wind River
AARON SORKIN
Molly's Game
Serie Drammatica
THE DUFFER BROTHERS
Stranger Things, "Chapter Nine: The Gate"
REED MORANO – VINCITORE
The Handmaid's Tale, "Offred"
JEREMY PODESWA
Game of Thrones, "The Dragon and the Wolf"
MATT SHAKMAN
Game of Thrones, "The Spoils of War"
ALAN TAYLOR
Game of Thrones, "Beyond the Wall"
Serie tv Comedy
AZIZ ANSARI
Master of None, "The Thief"
MIKE JUDGE
Silicon Valley, "Server Error"
MELINA MATSOUKAS
Master of None, "Thanksgiving"
BETH McCARTHY‑MILLER – VINCITORE
Veep, "Chicklet"
AMY SHERMAN‑PALLADINO
The Marvelous Mrs. Maisel, "The Marvelous Mrs. Maisel"
Film per Televisione e Mini Serie
SCOTT FRANK
Godless
BARRY LEVINSON
The Wizard of Lies
KYRA SEDGWICK
Story of a Girl
JEAN‑MARC VALLÉE – WINNER
Big Little Lies
GEORGE C. WOLFE
The Immortal Life of Henrietta Lacks
Variety/Talk/News/Sport – Programmazione regolare
ANDRE ALLEN
Full Frontal with Samantha Bee, "#2061"
PAUL G. CASEY
Real Time with Bill Maher, "#1527"
JIM HOSKINSON
The Late Show with Stephen Colbert, "Joe Biden/Elton John"
DON ROY KING
Saturday Night Live, "Host: Jimmy Fallon" – VINCITORE
PAUL PENNOLINO
Last Week Tonight with John Oliver, "French Elections"

Variety/Talk/News/Sport – Speciali
STAN LATHAN
Dave Chappelle: The Age of Spin
LINDA MENDOZA
Kennedy Center Mark Twain Prize Honoring David Letterman
PAUL PENNOLINO
Full Frontal with Samantha Bee Presents Not the White House Correspondents' Dinner
AMY SCHUMER
Amy Schumer: The Leather Special
GLENN WEISS
The 89th Annual Academy Awards – VINCITORE
Programmi Reality
HISHAM ABED
Encore!, "Pilot"
JOHN GONZALEZ
Live PD, "Episode 50"
BRIAN SMITH
MasterChef, "Vegas Deluxe & Oyster Shucks" – VINCITORE
ADAM VETRI
Dare to Live, "Chainsmokers"
KENT WEED
Spartan: The Ultimate Team Challenge, "Season Premiere"

Programmi per bambini
NIKI CARO
Anne with an E, "Your Will Shall Decide Your Destiny" – VINCITORE
BENJAMIN LEHMANN
The Magical Wand Chase: A Sesame Street Special
LILY MARIYE
Just Add Magic, "Just Add Meddling"
ALISON McDONALD
An American Girl Story: Summer Camp, Friends for Life
MATTHEW O'NEILL AND THALIA SODI
15: A Quinceañera Story: Zoey

Spot Pubblicitari
MARTIN de THURAH
ALMA HAR'EL
HOFFMAN/METOYER
MILES JAY
ISAIAH SERET
Documentari
KEN BURNS & LYNN NOVICK
The Vietnam War
BRYAN FOGEL
Icarus
MATTHEW HEINEMAN
City of Ghosts – VINCITORE
STEVE JAMES
Abacus: Small Enough to Jail
ERROL MORRIS
Wormwood