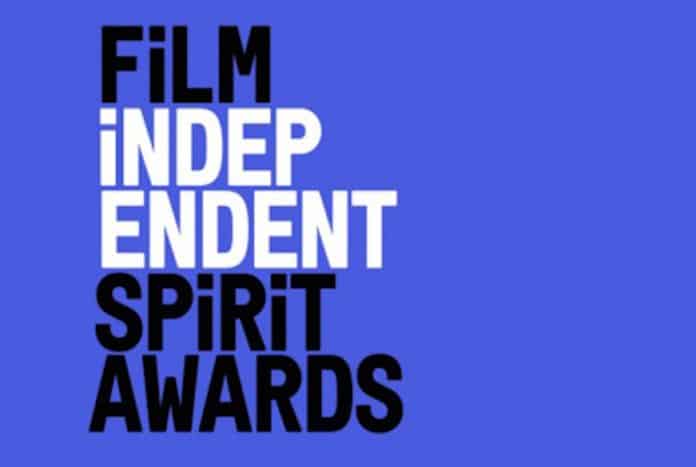 Per il terzo anno consecutivo, il distributore newyorkese A24 ha dominato le nomination dei Film Independent Spirit Awards 2019, contando un totale di 12 nomination rispetto allle 17 dello scorso anno
Il conteggio dei titoli di A24 quest'anno è raddoppiato rispetto a quello degli Amazon Studios, Netflix e The Orchard, tutti a quota sei. Annapurna Pictures ha seguito con cinque nominations: 3 per il film di Barry Jenkins If Beale Street Could Talk (miglior lungometraggio, regista e attrice non protagonista Regina King e 2 per il film di Boots Riley presentato al Sundance Sorry to Bother You.
A24 ha conquistato 4 nomination ai Film Independent Spirit Awards 2019 per Eighth Grade e First Reformed, due per Hereditary, e poi una nomination a testa per Mid90s e Never Goin' Back. Nel frattempo, We The Animals di The Orchads, del regista Jeremiah Zager, ha contato di più per qualsiasi altra pellicola con un totale di 5 nomination tra cui miglior montaggio, miglior fotografia, miglior lungometraggio d'esordio, premio Someone to Watch e miglior ruolo maschile di supporto.
La pellicola, che è stata presentata in anteprima mondiale al Sundance, segue tre ragazzi che crescono dalla loro infanzia, caratterizzata dall'amore volubile dei loro genitori che ha distrutto la famiglia molte volte.
Di seguito potete vedere la lista completa delle nomination dei Film Independent Spirit Awards 2019:
BEST FEATURE

Eighth Grade
First Reformed
If Beale Street Could Talk
Leave No Trace
You Were Never Really Here
BEST FIRST FEATURE
Hereditary 
Sorry to Bother You
The Tale
We the Animals
Wildlife
BEST FEMALE LEAD
Glenn Close, THE WIFE
Toni Collette, HEREDITARY
Elsie Fisher, EIGHTH GRADE
Regina Hall, SUPPORT THE GIRLS
Helena Howard, MADELINE'S MADELINE
Carey Mulligan, WILDLIFE
BEST MALE LEAD

John Cho, SEARCHING
Daveed Diggs, BLINDSPOTTING
Ethan Hawke, FIRST REFORMED
Christian Malheiros, SÓCRATES
Joaquin Phoenix, YOU WERE NEVER REALLY HERE
BEST DIRECTOR

Debra Granik, LEAVE NO TRACE
Barry Jenkins, IF BEALE STREET COULD TALK
Tamara Jenkins, PRIVATE LIFE
Lynne Ramsay, YOU WERE NEVER REALLY HERE
Paul Schrader, FIRST REFORMED
BEST DOCUMENTARY

HALE COUNTY THIS MORNING, THIS EVENING
MINDING THE GAP
OF FATHERS AND SONS
ON HER SHOULDERS
SHIRKERS
WON'T YOU BE MY NEIGHBOR?
BEST SUPPORTING MALE

Raúl Castillo, WE THE ANIMALS
Adam Driver, BLACKKKLANSMAN
Richard E. Grant, CAN YOU EVER FORGIVE ME?
Josh Hamilton, EIGHTH GRADE
John David Washington, MONSTERS AND MEN
BEST SCREENPLAY

Richard Glatzer (Writer/Story By), Rebecca Lenkiewicz & Wash Westmoreland, COLETTE
Nicole Holofcener & Jeff Whitty, CAN YOU EVER FORGIVE ME?
Tamara Jenkins, PRIVATE LIFE
Boots Riley, SORRY TO BOTHER YOU
Paul Schrader FIRST REFORMED
ROBERT ALTMAN AWARD
Suspiria
Bo Burnham, EIGHTH GRADE
Christina Choe, NANCY
Cory Finley, THOROUGHBREDS
Jennifer Fox, THE TALE
Quinn Shephard (Writer/Story By) and Laurie Shephard (Story By), BLAME
BEST EDITING
Joe Bini, YOU WERE NEVER REALLY HERE
Keiko Deguchi, Brian A. Kates & Jeremiah Zagar, WE THE ANIMALS
Luke Dunkley, Nick Fenton, Chris Gill & Julian Hart, AMERICAN ANIMALS
Anne Fabini, Alex Hall and Gary Levy, THE TALE
Nick Houy, MID90S

BONNIE AWARD
Debra Granik
Tamara Jenkins
Karyn Kusama


BEST INTERNATIONAL FILM

BURNING (South Korea)
THE FAVOURITE (United Kingdom)
LAZZARO FELICE (Italia)
ROMA (Mexico)
SHOPLIFTERS (Japan)
JOHN CASSAVETES AWARD
A Bread Factory
En el Septimo Dia
Never Goin' Back 
Socrates
Thunder Road
BEST SUPPORTING FEMALE
Kayli Carter, PRIVATE LIFE
Tyne Daly, A BREAD FACTORY
Regina King, IF BEALE STREET COULD TALK
Thomasin Harcourt McKenzie, LEAVE NO TRACE
J. Smith-Cameron, NANCY
BEST CINEMATOGRAPHY

Ashley Connor, MADELINE'S MADELINE
Diego Garcia, WILDLIFE
Benjamin Loeb, MANDY
Sayombhu Mukdeeprom, SUSPIRIA
Zak Mulligan, WE THE ANIMALS